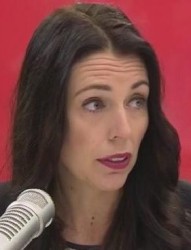 Friday - Carbon prices are rising on the back of the new government, hitting their highest level in a year within an hour of the market opening today.
Thursday - Whichever political party forms a government this afternoon has a critical job preparing New Zealand for the impacts of climate change and in getting the country's emissions under control.

18 Oct 17 - New Zealand's Emissions Trading Register is ready to trade in other "environmental commodities" such as water.

16 Oct 17 - Spending up to $20 billion on buying foreign carbon credits will be a "severe imposition" on the economy and will delay New Zealand's decarbonisation, warns our former climate ambassador.

13 Oct 17 - New Zealand might not have an elected government just now, but officials are promising to step up on climate change.

12 Oct 17 - Politicians negotiating to form a new government have again been told that action on climate change is a priority for business and society.

12 Oct 17 - New Zealand is not playing the leading role in research into reducing greenhouse gas emissions from agriculture that it says it is, says the head of the United Kingdom's Climate Committee.
---
11 Oct 17 - The National Party should support a climate commission, says a former Conservative British Cabinet minister.
11 Oct 17 - Westpac supports New Zealand adopting a United Kingdom-style climate commission and budget setting.
10 Oct 17 - A large swathe of the East Coast will be at risk of fire for at least half of the year by the end of the century, a conference in Auckland has heard.
6 Oct 17 - New Zealand is being accused of cutting climate finance to the Pacific.
5 Oct 17 - Carbon prices of $100 a tonne - and possibly as high as $225 – are being foreshadowed in a new report.
5 Oct 17 - New Zealand will be stuck with high-emitting technologies if it doesn't move to cut emissions soon, the Parliamentary Commissioner for the Environment is warning.
4 Oct 17 - The head of the National Party's Bluegreens policy advisory group says pine trees should be planted on Department of Conservation land to offset New Zealand's greenhouse gas emissions.
3 Oct 17 - A dairy industry group supports carbon budgeting and the concept of a climate commission, and says New Zealand should be carbon neutral.
2 Oct 17 - New Zealand will have to use fossil fuel-generated electricity to charge electric cars if it's not careful, Canterbury electricity distribution company Orion is warning.
28 Sep 17 - A second government department has said New Zealand's current electric vehicle policy won't get people out of fossil fuel-driven cars.
27 Sep 17 - Issuing carbon credits for schemes that cut greenhouse gas emissions could tip the balance in favour of projects like public transport, a consultant says.
26 Sep 17 - The Productivity Commission is under-estimating the role the Resource Management Act can play in cutting New Zealand's greenhouse gas emissions, the Auckland District Law Society says.
---