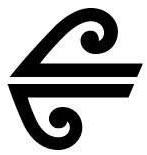 25 Oct 19 - Air New Zealand has been recognised at the New Zealand Tourism Awards for its contribution to growing a sustainable tourism industry, winning the Tourism Sustainability Business Excellence category for businesses with more than $6m annual turnover.

23 Oct 19 - YHA New Zealand has reconfirmed its carboNZero certification by celebrating a 21 per cent reduction in carbon emissions since 2016.
5 Aug 19 - Ports of Auckland has signed a contract with Dutch company Damen Shipyards to buy the world's first full-size, fully electric port tug.

30 Jul 19 - Gene editing has a crucial role to play in reducing emissions to deal with climate change, BiotechNZ executive director Dr Zahra Champion says.

26 Jul 19 - School Strike 4 Climate NZ organisers Sophie Handford and Raven Maeder delivered a clear message to more than 600 local government mayors, chairs, chief executives and councillors at the recent LGNZ conference: make climate change a priority.
16 Jul 19 - A new plant to make New Zealand's first range of food packaging from recycled plastic has won Government backing.

11 Jul 19 - Proposals to get more low-emission vehicles on New Zealand roads could be a major step for the transport sector and for transitioning the country to a low-carbon economy, according to the Energy Efficiency and Conservation Authority.
---
10 Jul 19 - A project to foster the wood industry on East Cape has won another injection of Government funding.
10 Jul 19 - YHA New Zealand and partners Sunshine Solar have been recognised as finalists in the Deloitte Energy Excellence Awards.
25 Jun 19 - Mining and energy company Lithium Australia has reported it has found anomalous lithium and tantalum samples that suggest mining potential on Kangaroo Island in South Australia.
13 Jun 19 - The world's biggest yoghurt maker Danone and food packaging giant Tetra Pak are among companies leading a global scheme to reduce plastic waste.
23 May 19 - Renewables firm Pangea Energy and vanadium battery producer CellCube have signed on to build a 50MW storage system alongside a solar farm in South Australia.
22 May 19 - Swedish marine energy developer Minesto has engaged with leading financial adviser Pareto Securities to intensify relationships with institutional investors.
21 May 19 - In Finland, end-of-life textiles no longer end up in landfills, but there is still a lot of room for improved efficiency in their recycling and reuse.
26 Apr 19 - Adidas has launched a 100 per cent recyclable shoe aimed at unlocking a circular future for the sports industry.
16 Aug 18 - Whangarei, winner of the most electric vehicle friendly town in New Zealand award, has a big advantage over other regions.
7 Mar 18 - Mercury has taken a step to inspire New Zealanders to embrace the future of transportation with a hi-tech conversion of a classic car.
1 Feb 18 - Australian technology company Calix says it has secured 3.4 million euros in working capital from Efic, the Australian Government's export credit agency, to build a carbon dioxide-capture facility...
24 Jan 18 - Swedish marine energy developer Minesto is intensifying activities in Taiwan to establish the company's unique Deep Green technology in the Asian market.
---