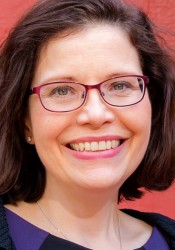 Friday - The Government is exposing the country to significant risk by delaying changes to the carbon pricing regime, says one of the architects of the Emissions Trading Scheme.

Friday - The latest round of changes to the Emissions Trading Scheme were announced last night, including tougher penalties for failing to surrender credits, the release of details about emissions levels from specific emitters, guidelines for the use of international credits, removing the $25 price cap and the possibility of a price floor.

Friday - Ten years ago, the Government announced it was making $36 million available in subsidies for biodiesel, after earlier discontinuing the Biofuels Act requiring oil companies to sell a minimum amount of biofuels.

Thursday - THE $25 price-cap on New Zealand carbon will be gone by the end of 2022 and a price floor is a possibility, the Government has just announced. Full details in tomorrow morning's Carbon News.

Thursday - The Government's new Tourism Strategy released today says the sector must "play its role" in dealing with climate change.

Thursday - Ten years ago, business and union leaders were welcoming the Green Party's proposed Green New Deal plan – which included the building of 6000 new state houses.

Wednesday - Technologies like turning human waste into electricity could meet a large chunk of the Government's 2030 methane reduction target.
---
Wednesday - Ten years ago, steelmakers in Europe were given more carbon credits than they had emissions to cover – a windfall worth billions of euros.
Tuesday - United Nations Secretary-General Antonio Guterres says income taxes should be replaced with carbon taxes.
Tuesday - Ten years ago, New Zealand was being told that it would have to do things the Aussie way if it wanted to harmonise emissions trading schemes in the two countries.
13 May 19 - Organic farmer and former Green Party co-leader JEANETTE FITZSIMONS says farmers can cut methane now while increasing farm profits.
13 May 19 - Two major financial companies are issuing warnings to investors over climate change.
13 May 19 - Spot NZUs opened at $25.45 bid and $25.65 offered this morning, after last fixing at $25.55.
13 May 19 - Ten years ago, a canned programme to "green" the civil service saved taxpayers $4.7 million in one year, Carbon News learnt.
10 May 19 - The Government will have to explain why it ignores any recommendations on the Emissions Trading Scheme from the proposed Climate Change Commission, officials say.
10 May 19 - Ten years ago, Australia's fledgling carbon market disappeared overnight when Kevin Rudd's Government announced it was delaying the introduction of the Emissions Trading Scheme.
9 May 19 - A poll to be released today shows a majority of New Zealanders – including National Party supporters - think the country needs to take action now on climate change.
9 May 19 - New Zealand's farmers might have to reduce methane emissions from animals by nearly four million tonnes a year under the Government's climate change plans.
9 May 19 - Taranaki will be home to a $27 million clean-energy centre, Prime Minister Jacinda Ardern has just announced.
---