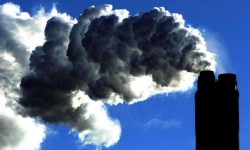 Wednesday - Most European companies have no target for reducing their greenhouse gas emissions even though 80% see climate change as a business risk, a survey has found.

Wednesday - People tend to respond to immediate threats and financial consequences – and Florida's coastal real estate might be on the cusp of delivering that harsh wake-up call.

Wednesday - Renewable energy will be the world's main source of power within two decades, according to BP.

Wednesday - Britain is about to set out plans to overhaul its recycling system, including making plastic packaging producers pay the full cost of dealing with their waste.

Wednesday - The world's biggest animals – the largest birds, the bigger mammals and even reptiles, sharks and amphibians – are in increasing danger of extinction.

Tuesday - Tuvalu Prime Minister Enele Sopoaga has angril rejected the idea that islanders would exchange maritime rights for Australian citizenship, telling Canberra to focus on breaking its coal addiction

Tuesday - Ireland's struggle with climate change cuts to the heart of people's daily lives and reflects the country's revival after recession: more cars on the road and thriving cattle farms.
---
Tuesday - Scientists are setting out to explore an Antarctic marine realm that was hidden from the Sun for more than 100,000 years.
Tuesday - Australian scientists say relentless, sustained, and needlessly personal media attacks on those analysing the impacts of the Adani coalmine undermines the role of science.
Tuesday - Governments must pay more attention to food safety, and address the issue in their action plans to tackle climate change, say officials and researchers.
Monday - Dramatic rises in atmospheric methane are threatening to derail plans to hold global temperature rises to 2deg, scientists have warned.
Monday - Climate-related disasters have cost the world $650 billion over the past three years, according to a new report.
Monday - US President Donald Trump (https://inhabitat.com/tag/trump) is moving forward with the construction of his Mexican border wall, even if it means sidestepping important environmental laws.
Monday - Residents of a coalmining region in Siberia have been posting videos online showing entire streets and districts covered in toxic black snow that critics say highlight a manmade ecological...
Friday - As a movement grows across the world, young people say they want politicians to protect their interests.
Friday - There's no way Australia achieve the targets five years early without major policy changes, which are unlikely under the current government, says a leading climate scientist.
Friday - While climate change makes dramatic changes to weather and ecosystems on the surface, the impact on the world's groundwater is likely to be delayed, representing a challenge for future generations.
Friday - The discovery that some trees can "remember" heatwaves could help forest managers to deal with the impacts of climate change.
Friday - Australia has been going through one of its hottest and stormiest summers on record and usually temperate Tasmania, its island state (https://tinyurl.com/y4snt4pg), has taken a battering.
---