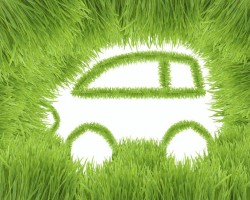 Friday - Hydrogen cars won't overtake electric vehicles because they're hampered by the laws of science.

Friday - The Prince of Wales has unveiled a five-point plan to stimulate sustainable economic growth.

Friday - The coronavirus outbreak could trigger a $25 trillion collapse in the fossil fuel industry by accelerating a terminal decline for the world's most polluting companies.
Friday - Physicists are on the lookout for room-temperature superconductors that could revolutionize the world's energy system.

Thursday - Japan wants to bolster global momentum for climate action by hosting an online platform and high-level political event on greening the post-coronavirus economic recovery.

Thursday - Oil and gas companies throughout the supply chain need to do much more to bring down methane emissions immediately, says Shell's new-energies director Maarten Wetselaar.

Thursday - The future of universities will involve articulating their unique role as embedded, ethical generators of crucial knowledge and skills, well-equipped to handle coming contingencies and helping others to do the same - and that means climate change.
---
Wednesday - Climate-change-induced weed invasions threaten food production in many countries, including Europe, the United States and Australia, scientists say.
Tuesday - Over cups of tea in his ramshackle London home I chatted with a novelist. Talk inevitably turned to its expanding population of wealthy residents.
Tuesday - There were certainly questions asked when Victoria first signed a memorandum of understanding to join China's Belt and Road Initiative in 2018, but it wasn't until the past week that the criticism...
Tuesday - The bitterly cold Arctic winter typically snuffs out the seasonal wildfires that erupt in this region. But every once in a while, a wildfire comes along that refuses to die.
Tuesday - Renewable energy consumption in the US topped coal consumption in 2019, the first time this has occurred in more than 130 years.
Tuesday - Climate change means many health risks. Any one of them raises the danger. What happens when extreme heat meets bad air?
29 May 20 - The coronavirus pandemic has grounded thousands of aircraft, contributing to the largest-ever annual fall in CO2 emissions. But at some point the planes will fly again and with them, global emissions.
29 May 20 - In March 2017, a scientist named James Enstrom rattled many public health experts by publishing a study concluding that there was no link between fine soot air pollution and premature death.
29 May 20 - There's plenty of room for more of the main greenhouse gas on this planet – as long as it's caught and trapped in carbon storage underground.
29 May 20 - Clean-energy companies are doing better in the covid-19 crisis than their fossil-fuel counterparts, says analytics company GlobalData.
28 May 20 - Climate change is the top priority for sustainability professionals working in New Zealand, new research shows.
28 May 20 - Every few years, the idea that gas will help Australia transition to a zero-emissions economy seems to re-emerge, as if no one had thought of it before.
---