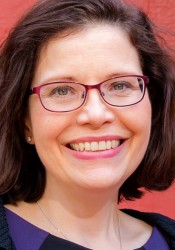 Friday - The Government is exposing the country to significant risk by delaying changes to the carbon pricing regime, says one of the architects of the Emissions Trading Scheme.

Friday - The latest round of changes to the Emissions Trading Scheme were announced last night, including tougher penalties for failing to surrender credits, the release of details about emissions levels from specific emitters, guidelines for the use of international credits, removing the $25 price cap and the possibility of a price floor.

Thursday - The Government's new Tourism Strategy released today says the sector must "play its role" in dealing with climate change.

Tuesday - United Nations Secretary-General Antonio Guterres says income taxes should be replaced with carbon taxes.

13 May 19 - United Nations Secretary-General Antonio Guterres is praising New Zealand's efforts on climate change.

10 May 19 - The Government will have to explain why it ignores any recommendations on the Emissions Trading Scheme from the proposed Climate Change Commission, officials say.

9 May 19 - A poll to be released today shows a majority of New Zealanders – including National Party supporters - think the country needs to take action now on climate change.
---
9 May 19 - New Zealand's farmers might have to reduce methane emissions from animals by nearly four million tonnes a year under the Government's climate change plans.
9 May 19 - Taranaki will be home to a $27 million clean-energy centre, Prime Minister Jacinda Ardern has just announced.
8 May 19 - New Zealand's agricultural emissions will be cut – but not as much as other gases.
8 May 19 - The Government is amending the Climate Change Response Act (the law that governs the Emissions Trading Scheme) to implement its zero-carbon plans instead of introducing a new law.
2 May 19 - The long-awaited Zero Carbon Bill is close – and New Zealand First expects its supporters will like it.
29 Apr 19 - The agricultural sector will find out soon whether it is likely to come into the Emissions Trading Scheme.
26 Apr 19 - New Zealand's biocapacity surplus – its ability to produce resources and absorb wastes – is falling, new data shows.
24 Apr 19 - Jacinda Ardern's nuclear-free-moment speech on the campaign trail during the 2017 general election struck a chord.
23 Apr 19 - The cap on carbon prices should be lifted, the Government has been told.
18 Apr 19 - Climate change is already making New Zealand's environmental problems worse and threatens the economy, a new official assessment of the state of New Zealand's environment says.
18 Apr 19 - A capital gains tax might be off the agenda, but the Government isn't ruling out environmental taxes recommended by the Tax Working Group.
17 Apr 19 - Labour could find solutions in its own files to the problem of putting a price on greenhouse gas emissions from agriculture.
---