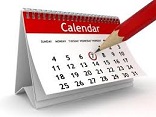 8 Oct 20 - Nominations for Environmental Finance's Annual Market Rankings 2020 are now open until November 2.

28 Aug 20 - Acting on climate change with the speed Australia and New Zealand moved with to combat the covid-19 virus is the only option left to keep warming below 1.5deg, says the head of Australia's Climate Council.

26 Aug 20 - Parliament sits today, with a bill overhauling management of the country's drinking-water supplies at number one on the provisional order paper.

7 Aug 20 - Climate minister James Shaw joins Climate Change Commissions deputy chair Lisa Humahai and New Zealand Carbon Farming managing director Matt Walsh in an online discussion today.

6 Aug 20 - The Reserve Bank Bill is scheduled to have its first reading today.

5 Aug 20 - New Zealand's greenhouse gas emissions could be about a fifth lower this year than last year because of covid-19, an international science consortium says.

2 Jul 20 - The Government's plan to whizz some covid-19 pandemic economic recovery projects through the resource consenting processing is expected to be passed today.
---
4 Feb 20 - By VICTORIA YOUNG | Lawyers for Fonterra, Genesis Energy, Dairy Holdings, NZ Steel, Z Energy, NZ Refining and BT Mining all attended the High Court at Auckland yesterday to fight off a claim by...