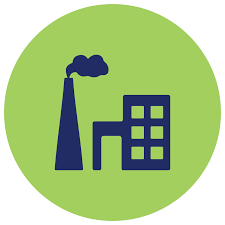 Tuesday - New Zealand's greenhouse gas emissions from energy fell overall in the December quarter – but the rising use of liquid fossil fuels means emissions from transport are climbing.

Tuesday - A report showing widespread uptake of solar energy will push power costs up for the poorest New Zealanders is out of step with international findings, says a solar energy company.

Monday - Mass uptake of solar panels and electric vehicles could make New Zealand's poorest worse off, says a new report.

Friday - A cross-party report on how New Zealand can get to net-zero emissions in the second half of the century ignores some immediate opportunities, the Bioenergy Association says.

Friday - A plan to halve carbon emissions every decade, while green energy continues to double every five years, provides a simple but rigorous roadmap to tackle climate change, scientists say.

Thursday - The amount of new coal power being built around the world fell by nearly two-thirds last year, prompting campaigners to claim the polluting fossil fuel is in freefall.

Thursday - Local governments around Europe paid €7.6 billion to light public streets in 2015. But their bills could be cut down by up to 70 per cent if local governments are willing to shell out extra funds to install new lighting.
---
Thursday - Norway has some of the most ambitious emissions policies in the world, but is opening oil fields that cannot pay back in a safe climate future.
22 Mar 17 - Once peak oil is finally reached – whenever that is – demand will begin to drop thereafter, perhaps precipitously.
21 Mar 17 - Australia's largest battery storage technology will be built in South Australia to warehouse renewable energy, providing more affordable and reliable electricity, along with jobs and investment.
20 Mar 17 - Windflow Technology, the unprofitable wind turbine manufacturer, has widened its first-half loss and says it needs new injections of capital.
20 Mar 17 - In a region of Pakistan besieged by drought, and blessed with solar potential, China is funding the expansion of huge new coal projects.
20 Mar 17 - NZ Windfarms says its new commercial director, John Worth, will assume full responsibility for the company's daily operations, taking over from acting chief executive Stuart Bauld.
17 Mar 17 - The Scottish government has approved planning consent for one of the world's largest floating offshore wind farms.
9 Mar 17 - The amount of solar power added worldwide soared by 50 per cent last year because of a sun rush in the US and China.
8 Mar 17 - New Zealand needs to broaden use of renewable energy beyond the electricity generation, says the new energy minister - but she expects fossil fuels to stay in the mix.
7 Mar 17 - New Zealand's largest liquid-fuel retailer says it could build another six biodiesel plants – if it gets the right support.
7 Mar 17 - The UK's carbon dioxide emissions have fallen to their lowest level since the 19th century as coal use continues to plummet.
6 Mar 17 - A company whose products are responsible for 9 per cent of New Zealand's greenhouse gas emissions is asking the public what it can do to reduce them.
---