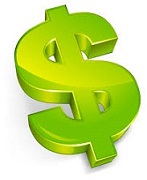 11 May 17 - Got a great idea to cut the amount of waste generated in New Zealand?

9 May 17 - Long-term institutional investors with nearly $22 trillion in assets are calling on G7 members to stand by the Paris Agreement.

2 May 17 - Westpac is putting the heat on coal and says it will increase financial backing for low-carbon projects.

27 Apr 17 - For the first time, a majority of global investor heavyweights recognise the financial risks of climate change, according to the results of a major global index rating how investors manage such risks.

13 Apr 17 - Institutional investors are being told what they should look for when it comes to carbon exposure.