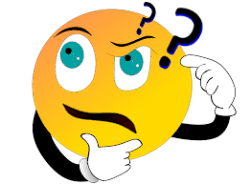 Friday - By ADELIA HALLETT | This week's political action has seen carbon prices surging forward again.
29 May 20 - The Government is talking to the External Reporting Board about developing the system for compulsory disclosure of climate risk to businesses.
29 May 20 - Whether the Government will go ahead with plans to lift the maximum carbon price this year could become clear next week.

28 May 20 - New Zealand is to work with Singapore on developing international carbon markets and low-carbon technology such as hydrogen.
28 May 20 - Climate change is the top priority for sustainability professionals working in New Zealand, new research shows.
22 May 20 - The outcome of National's leadership stoush today is unlikely to affect the party's approach to climate policy.

19 May 20 - Seven weeks of lockdown has provided evidence of how pollution can vanish overnight, says the National Institute of Water and Atmospheric Research.
---
18 May 20 - British cabinet minister Michael Gove once sneered that "people have had enough of experts from organisations with acronyms saying that they know what is best and getting it consistently wrong."
15 May 20 - Environmental Defence Society: A Green New Deal. Pleased with $1.1 billion to create 11,000 jobs "restoring the natural world". Hopes this reset of economic thinking will flow through to the...
14 May 20 - Improving the energy efficiency of existing buildings should be the country's top energy priority, an insulation company says.
14 May 20 - Plunging sales could force car factories to close and lead to takeovers and mergers, but also bolster sales of electric vehicles.
13 May 20 - New Zealand's only large biodiesel plant is being mothballed in a move the industry says is a direct result of the Government's failure to plan for the future of the country's energy production.
13 May 20 - Ammonia is unlikely to become a wonder-fuel in the near future, a New Zealand energy expert says.
8 May 20 - Parliament's Epidemic Response Select Committee hears submissions today from Business New Zealand and Local Government New Zealand – two organisations promoting a low-carbon pandemic recovery.
7 May 20 - Finance minister Grant Robertson has just given the strongest signal yet that next week's Budget will include plans to cut the country's greenhouse gas emissions as well as rescuing the economy from...
7 May 20 - Officials are working on national guidelines to help councils to deal with greenhouse gas emissions in planning processes and consents.
6 May 20 - This year is proving to be one of the worst on record in New Zealand for drought, adding weight to scientists' projections about the impact climate change could have on the country.
6 May 20 - National says cutting carbon emissions should not be the only priority of the covid-19 recovery programme.
29 Apr 20 - The covid-19 pandemic gives New Zealand a chance to switch to "slow" tourism that doesn't threaten the country's fragile landscapes, the Environmental Defence Society says.
---