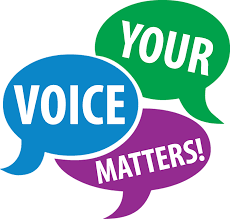 Today 12:00pm - Almost two-thirds of the 1.2 million people surveyed in about 50 nations say global warming is a crisis.

14 Dec 20 - BP, Glencore and Rolls-Royce are among eight FTSE 100 companies who have refused to comply with investor demands to disclose their carbon dioxide emissions, as the UK government prepares to compel firms to report their climate impact.

10 Dec 20 - The grasslands of northern China and Mongolia could be about to lurch into a climate tipping point, an irreversible sequence of heat and drought.

3 Dec 20 - Humanity is facing a new war, unprecedented in history, the secretary general of the UN has warned, which is in danger of destroying our future before we have fully understood the risk.

3 Dec 20 - The United Nations-backed Production Gap report projects a 2 per cent annual rise in global fossil fuel output this decade, when 6 per cent cuts are needed in line with a 1.5deg warming limit

25 Nov 20 - Can you put a price on pollution? Some of the world's biggest economies are doing just that as they wrestle with how to make good on grand pledges to tame planet-warming emissions.

14 Oct 20 - Late last year, the Dutch Supreme Court issued a decision that could have implications for countries around the world.
---
14 Oct 20 - Thirty of the world's largest asset owners, with portfolios worth a combined $US5 trillion, have committed to cutting the carbon emissions linked to companies they invest in by up to 29 per cent...
12 Oct 20 - POPE FRANCIS is urging people to pull investments from companies that are not committed to protecting the environment, adding his voice to calls for the economic model that emerges from the...
6 Oct 20 - The Doha Amendment will come into force this year after Nigeria became the 144th country to ratify the climate treaty, in a last-minute scramble to tie the loose ends of the Kyoto Protocol era.
5 Oct 20 - Cuba has suggested it wants to get paid to reduce emissions if a controversial global carbon credit scheme is set up.
21 Sep 20 - New York's Union Square Metronome clock is being turned into a giant climate clock tracking the time left to transform the world's economy and energy systems to avoid catastrophic levels of climate...
16 Sep 20 - There is strong evidence that deteriorating environments caused by climate change are driving millions of people to resort to mass migration in their search for a better life, both within countries...
16 Sep 20 - Facebook and Google are becoming carbon neutral businesses, joining competitors Apple and Microsoft in committing to put no excess carbon into the atmosphere, both companies have independently...
15 Sep 20 - SIR DAVID ATTENBOROUGH returns to television screens this with a landmark new production - but the tone is very different from his usual work.
15 Sep 20 - The Asian Infrastructure Investment Bank is promising to end all coal financing, but has yet to write this into policy.
11 Sep 20 - International conservation organisation WWF says the world's populations of wildlife have fallen 68 per cent since 1978, and a leaked United Nations report shows that none of the 2020 biodiversity...
10 Sep 20 - The global supply chains of multinational companies such as BP, Coca-Cola and Walmart are responsible for nearly a fifth of climate-changing carbon dioxide emissions, according to a new study.
4 Sep 20 - Major economies promised to recover green after covid-19 and accelerate climate action during a virtual ministerial meeting hosted by Japan overnight.
---