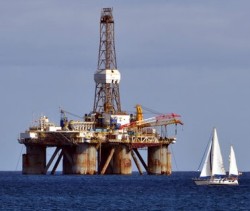 Wednesday - Cutting carbon subsidies for trade-exposed heavy emitters could see large companies leave the country, says the oil and gas sector.

Wednesday - Ten years ago, the National Party was signing up to the Emissions Trading Scheme after voting against it the previous year.

Tuesday - Treasury expects most emitters to pay the Government a carbon fee this year instead of surrendering carbon credits – and that will cost the country money.

Tuesday - Ten years ago, Australian Prime Minister Kevin Rudd abandoned plans for a review of the country's carbon trading plans.

Monday - Two large New Zealand companies making commitments to cut greenhouse gas emissions are still talking about keeping global heating below 2deg, not the 1.5deg scientists now say is the maximum the world can safely reach.

Monday - Opposition climate spokesman Todd Muller wants to know if the Government has provided the West Coast Regional Council with evidence that human-induced climate change is real.
Monday - Ten years ago, the Canadians were in town, trying to convince New Zealand farmers that they could make money from sequestering carbon in soil.
---
Friday - Climate change and the Emissions Trading Scheme have fallen down the list of things worrying farmers.
Friday - Ten years ago, the development of a genetically modified grass backed by the New Zealand Government was being hailed as a way to reduce greenhouse gas emissions from animals.
14 Feb 19 - The Emissions Trading Scheme alone will not drive the level of land-use change New Zealand will need to cut its greenhouse gas emissions, a new report says.
14 Feb 19 - Droughts affecting in the top of the South Island and top and west of the North Island are spreading, and sea temperatures are increasing, scientists say.
14 Feb 19 - New Zealand clean-tech pioneer Aquaflow (now called NZT Fuels) was confident of raising $20 million from a share float.
13 Feb 19 - New Zealanders are capable of making the society-wide changes needed to tackle climate change – but at the moment they're more focused on getting rid of plastic waste.
13 Feb 19 - Ten years ago, some of New Zealand's biggest emitters were seeking more time to make submissions on the National Government's Emissions Trading Scheme review because they were worried submissions...
12 Feb 19 - PLANS TO TURN farms on steep country into forests could see the Government run foul of Mâori economic development plans.
12 Feb 19 - National Party climate spokesperson Todd Muller has been reflecting on his year in the role.
12 Feb 19 - Ten years ago, a global shortage of people with skills in carbon accounting and verification risked exposing carbon markets to the sorts of scandals that had brought down companies like Enron, Tyco...
11 Feb 19 - The Government's top climate research organisation says New Zealand's methane emissions from agriculture should be carbon-neutral.
11 Feb 19 - Solar electricity generation has a big part to play in New Zealand's low-carbon energy future, says the operator of the national grid.
---