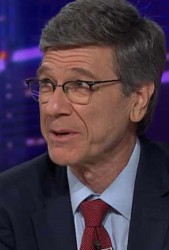 Wednesday - Economist Jeffrey Sachs has criticised successive Australian governments for "defending a 19th or 20th century industry" rather than taking decisive action on climate change, saying Australia should be "exporting sunshine, not coal".

Wednesday - The UK is taking a tentative step towards a radical "green" future with zero emissions of greenhouse gases.

Wednesday - US President Donald Trump, speaking during a hurricane recovery briefing in Georgia, said he believes "there is something there" when asked about climate change, but once again cast doubt on the overwhelming scientific consensus that climate change is caused by human activity.

Wednesday - More than 300 mammal species have been eradicated by human activities, say researchers.

Wednesday - Trouble is brewing for the world's beer drinkers, with climate change set to cause dramatic price spikes and supply shortages, according to new research.

Tuesday - The drive for genetic selection means cattle are increasingly vulnerable to deadly new epidemics that could emerge as the climate warms.

Tuesday - The IPCC 1.5deg report wasn't strong enough and downplayed the full extent of the real climate threat, some scientists believe.
---
Tuesday - As she considers setting a date for the UK emissions to hit net-zero, UK energy and clean growth minister Claire Perry said fracking for new gas resources remained "pragmatic policy".
Tuesday - Australia's chief scientist Alan Finkel says the question facing the nation's energy future is not about renewables versus coal but how best to create "a whole-of-economy emissions reduction...
Tuesday - The lush green lawns surrounding many homes, businesses, parks and other outdoor spaces might not be the greatest idea, according to scientists.
Monday - One of the world's leading climate scientists, James Hansen, has launched a scathing attack on the UK government's fracking programme, accusing ministers of aping Donald Trump and ignoring scientific...
Monday - Incentives for consumers to buy hybrid and electric cars rather than diesel or petrol alternatives have been slashed by the UK government, adding thousands of pounds to the price of a new...
Monday - Sometime this month, a million electric vehicles will have been sold in the United States. But does it matter?
Monday - A new study shows that 43 per cent of Ausralian farmers accept climate change poses a risk to their region, compared with just 32 per cent five years ago.
Monday - A 90-minute film with the working title Two Degrees will be shown on BBC television next March. It will be the first time BBC One has aired a primetime documentary dedicated to the topic of climate...
Friday - Sponsored conifer plantations now cover hundreds of hectares of what once was rich farmland in Ireland, smothering the landscape and driving out endangered wildlife.
Friday - Sugary drinks giant Coca-Cola, a company valued at $US56.4 billion, has emerged as by far the most common brand in audits of plastic debris found on beaches and in waterways, parks and streets.
Friday - A major study finds huge changes to farming are needed to avoid destroying Earth's ability to feed its population.
Friday - When Canadian Prime Minister Justin Trudeau swept into power in 2015, he pledged to make fighting climate change a top priority for his government.
---