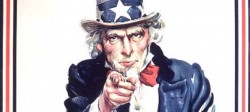 Today 12:00pm - Ten years ago, the United States was being urged to ban banks from trading in carbon amid fears they would push up prices.
Today 12:00pm - As melting ice opens Arctic shipping lanes and reveals incredible riches, the region is seen as a new geopolitical and economic asset, with the US, Russia, China and others wanting in.

Today 12:00pm - Fuel is everywhere in rainforests, but it seems unimaginable that such humid ecosystems could ever catch fire. And without human intervention, they don't.

Today 12:00pm - As climate change brings dangerous heat waves, too little is being done to better warn patients or physicians of the growing risk, medical experts say.

Today 12:00pm - Like many African countries, Sierra Leone has courted foreign companies which pay governments big fees for mining rights, while locals often feel they have no say nor benefit.

Today 12:00pm - With cities facing both rapid growth and radical, permanent climate change, urban authorities are faced with an increasingly vulnerable population.

Friday - The environment minister of Brazil, where wildfires have been sweeping the Amazon rainforest, was booed at a climate event yesterday as celebrities including Leonardo DiCaprio and Ariana Grande joined an international chorus of criticism.
---
Friday - Democratic presidential candidate Bernie Sanders has unveiled a $16.3 trillion plan for a Green New Deal, giving shape to a massive programme to overhaul the nation's economy and eliminate fossil...
Friday - It's a telling indictment of the quality and imagination of international leaders that schoolchildren are taking the lead on an issue that will, for better or worse, define their future.
Friday - In the wake of entire countries and professional bodies such as the Institute of Architects declaring a climate emergency, engineers are considering the same move.
Friday - With concrete a major source of climate-changing emissions, cities around the world are looking at high-rise wooden buildings instead.
Thursday - The global engineering and consultancy firm Aurecon has severed a longstanding business relationship with the Adani Group, amid ongoing efforts by anti-coal activists to target firms working for the...
Thursday - Clean energy jobs in California now outnumber jobs in the fossil fuel industry five to one, a new study has found.
Thursday - When the news is bad, punish the messenger, as in today's United States it's increasingly the case that politics tops science.
Thursday - Growing awareness of ocean plastic has prompted local efforts to keep beaches clean. But the amount of discards collected poses the question of what to do with it.
Thursday - G7 leaders this weekend will join fashion retailers and brands to sigfn a global pact to fight the climate crisis and protect biodiversity and the oceans.
Wednesday - The only period in which the world's climate has changed everywhere and at the same time is right now.
Wednesday - low-lying Singapore could spend $US72 billion or more over the next 50 to 100 years to adapt to climate change and rising sea levels, according to its prime minister.
Wednesday - Power stations in Victoria's Latrobe Valley and New South Wales's Lake Macquarie region have been named on a list of the world's biggest hotspots for toxic air pollution.
---