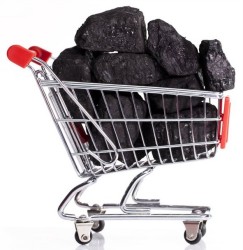 Tuesday - New Zealand will not use carried-over Kyoto carbon credits to meet its 2030 emissions reduction target, the Government says.

Monday - New Zealand's largest farmer, State-owned Pamu, has triggered outrage in some circles by telling the Government's Tax Working Group that it supports some environmental taxes.

Friday - Another report has confirmed that New Zealand cannot meet its Paris Agreement commitments without reducing the number of farm animals – and says that carbon prices up to $80 a tonne are needed to do it.

6 Dec 18 - New reports on drought and sea-level rise highlight New Zealand's lack of preparation for the impacts of climate change.

5 Dec 18 - Angel investor and independent director Cecilia Tarrant is to head the Government's $100 million Green Investment Fund.

3 Dec 18 - New Zealand is one of three countries leading the charge to the new economy – but it's got no right to call itself a developed country, says Doughnut Economics founder Kate Raworth.

30 Nov 18 - Treasury has suggested the Government delay setting a 2050 emissions reduction target, saying giving the decision to the yet-to-be-established climate commission would allow more time to decide by how much methane emissions should be reduced.
---
28 Nov 18 - The National Party says the Government is "confused" over hydrogen technology and the use of natural gas.
27 Nov 18 - New Zealand should keep producing food and buy international carbon credits to cover its greenhouse gas emissions, says fertiliser co-operative Ravensdown.
21 Nov 18 - New Zealand needs an impact investment plan to push financing of the new economy, says a report out today.
19 Nov 18 - Forestry's value to New Zealand's climate change effort is not in carbon storage but in powering the low-carbon economy, says our leading forest research institute.
12 Nov 18 - Climate mismanagement under the National government means New Zealand will have to use international carbon credits to meet its emissions reduction targets, says a leading carbon forestry executive.
9 Nov 18 - The Government's overhaul of the Resource Management Act will include the way it deals with climate change.
8 Nov 18 - Ships operating in New Zealand might soon be liable to tough new rules on air pollution and greenhouse gas emissions.
7 Nov 18 - Environmental impact bonds encouraging the planting of native forests could help to cut New Zealand's greenhouse gas emissions, Treasury says.
6 Nov 18 - Beef, lamb and deer farmers say they accept New Zealand's methane emissions will have be cut – but not to net-zero.
5 Nov 18 - The Government's partial ban on new oil and gas exploration could become law this week.
2 Nov 18 - Business New Zealand doesn't support any of the Government's proposed 2050 emissions reduction targets, saying they are based on wishful thinking and magic.
1 Nov 18 - Buying international carbon credits to meet New Zealand's greenhouse gas emissions reduction commitments will be expensive and should be a last resort, the Government has been told.
---