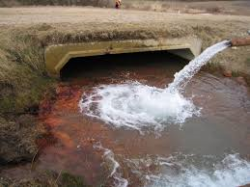 Thursday - Climate change is already making New Zealand's environmental problems worse and threatens the economy, a new official assessment of the state of New Zealand's environment says.

Thursday - A capital gains tax might be off the agenda, but the Government isn't ruling out environmental taxes recommended by the Tax Working Group.

Thursday - Spot NZUs opened at $25.60 bid and $25.70 offered this morning, after last fixing at $25.65.

Thursday - Ten years ago, the forestry sector was warning of a carbon deficit blow-out after 2018 as trees planted in the early 1980s are harvested.

17 Apr 19 - Labour could find solutions in its own files to the problem of putting a price on greenhouse gas emissions from agriculture.

17 Apr 19 - Ten years ago, uncertainty over the Emissions Trading Scheme was expected to keep carbon prices volatile.

16 Apr 19 - A New Zealand carbon market pioneer has died.
---
16 Apr 19 - Ten years ago, forest owners were receiving their first carbon credits and were figuring out what to do next.
15 Apr 19 - Greenhouse gases embedded in imported products will be included alongside home-grown emissions in the Government's new reporting regime.
15 Apr 19 - Ten years ago, the Green Party released its Green New Deal plan, offering at least 42,000 new jobs and a proposal to tackle economic, climate and environmental problems in one go.
12 Apr 19 - The long-awaited Zero Carbon Bill will be unveiled soon, says climate minister James Shaw.
12 Apr 19 - Why are we apparently so unconcerned that our greenhouse gas emissions are on the rise?
12 Apr 19 - Ten years ago, New Zealanders were in support of signing up to the second part of the Kyoto Protocol.
11 Apr 19 - New Zealand's greenhouse gas emissions are growing again, following the global trend.
11 Apr 19 - Ten years ago, United States President Barack Obama's science adviser was backing climate engineering.
10 Apr 19 - New Zealand has a new Climate Change Ambassador.
10 Apr 19 - A new panel has been appointed to assess how climate change is likely to affect New Zealand.
10 Apr 19 - Ten years ago, the Government was being told that including hydrofluorocarbons – one of the most damaging greenhouse gases – in the Emissions Trading Scheme could lead to an increase in emissions.
9 Apr 19 - The car fleet used by New Zealand's fraud sleuths might be the smallest in the entire Government, but it's also the most climate-friendly.
---