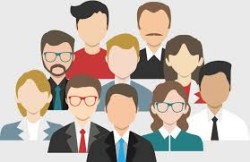 Today 9:00am - Most New Zealand companies are already being affected by customer demands for environmental sustainability - or expect to feel an impact.

Today 9:00am - The extraction and burning of fossil fuels is responsible for much more methane in the atmosphere than scientists thought, research published today shows.

Wednesday - The Labour Party has told KiwiRail that if elected next month it will halt State-owned rail company's plans to ditch electric locomotives on the main trunk line.
Wednesday - Carbon offsetting by the two major domestic airlines operating in New Zealand doesn't fully reflect carbon emissions caused by air travel, says Consumer New Zealand.

Tuesday - Is taxing or trading the best way to get New Zealand's emissions down?

Monday - A commuter-train service between Auckland and Hamilton could slash 6000 tonnes off New Zealand's annual greenhouse gas emissions.
Monday - It was Jacinda Ardern and James Shaw scoring in The Count last week.
---
18 Aug 17 - By publisher ADELIA HALLETT | "Climate change is the biggest story on any editor's news-list right now," claims a story in the Spinoff this week.
17 Aug 17 - New Zealand's climate change policy is an "unholy mess" that won't be fixed if the Cabinet doesn't want it to be, says former prime minister and constitutional expert Sir Geoffrey Palmer.
16 Aug 17 - Eminent New Zealanders backed by 60 NGOs will tell MPs today what they should do about climate change.
16 Aug 17 - Forty per cent of the New Zealand Super Fund is now low-carbon.
15 Aug 17 - New Zealand Steel is once again the big winner in the Government's allocation of free carbon credits to industrial emitters.
15 Aug 17 - The Government is giving $55,000 to a Tauranga company to develop an online waste-reduction workshop.
14 Aug 17 - The Government is promising to make a third of its car fleet electric by 2021 – despite saying last year that cash-strapped government departments couldn't afford to replace petrol cars, let alone...
14 Aug 17 - Three leaders scored points last week in The Count - Carbon News' tally of the number of times the leaders of political party's mention climate change in their formal speeches and statements as they...
11 Aug 17 - New Zealand's reported greenhouse gas emissions are on the rise again, new figures show.
11 Aug 17 - Every dollar spent on planting New Zealand's waterways would pay returns of at least $3.
10 Aug 17 - New Zealand's lack of a carbon cap is one of the issues on the table for the Productivity Commission.
10 Aug 17 - A Green government would give nature legal recognition.
---