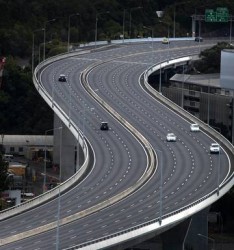 Wednesday - New Zealand's greenhouse gas emissions could be about a fifth lower this year than last year because of covid-19, an international science consortium says.

Wednesday - Fonterra favours wood over electricity for reducing emissions from its South Island plants.

Wednesday - Ten years ago, South Africa was looking at a 100-rand-per-tonne carbon tax. A tax finally came into law last year.

Tuesday - The Government is being told banks should toughen up on lending for properties vulnerable to sea-level rise and flooding.

Tuesday - Pumped-hydro, a "blind" focus on renewable electricity instead of cutting emissions from all energy systems, and the closure of the Tiwai Point aluminium smelter are all on the agenda at this year's Downstream Conference. GAVIN EVANS of Businessdesk is there.

Tuesday - Spot NZUs opened at $34 bid and $34 offered this morning after last fixing at $34.05.

Tuesday - THE COLOUR of the new Scott Base may not be decided, but one thing is clear Ė the building will be green.
---
Tuesday - Ten years ago, Might River Power was looking for landowners willing to do deals on forward carbon.
Tuesday - Itís valedictory season for retiring MPs as the 52nd Parliament draws to an close; saying their farewells today are Labourís Clare Curran, Ruth Dyson, Ian Lees-Galloway and Raymond Huo, as well as...
Monday - The Reserve Bank should be required to take climate change into account when assessing threats to the insurance industry, the finance minister says.
Monday - The 52nd Parliament sits this week for the last time, before being dissolved on August 12.
Monday - The United States was being warned it faced the prospect of 6.7 million Mexican climate-change migrants flooding its borders as warming temperatures caused crops to fail.
Friday - Spot NZUs are through $34 as they continue to smash records.
Friday - Today is the last day for submissions on new air-quality standards to reduce the amount of small particulate matter New Zealanders breathe.
Friday - Ten years ago, a majority of Australians wanted emissions trading in place within two years.
30 Jul 20 - Climate change is now swallowing the lionís share of the Governmentís environmental spending, prompting suggestions we should have a dedicated Climate Change Ministry.
30 Jul 20 - A shake-up of the waste management system means six industries will have to take responsibility for their products once consumers have finished with them.
30 Jul 20 - The Environment Committee is sitting today to discuss the Crown Pastoral Land Reform Bill.
30 Jul 20 - Ten years ago, Federated Farmers was worried foreign-owned forestry companies were going to turn New Zealandís farmland into carbon forests.
---