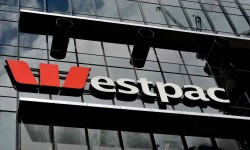 Today 11:00am - Australia's big four banks have ruled out funding or withdrawn from Adani's Queensland coal project, after Westpac said it would not back opening up new coalmining regions.

Today 11:00am - Australia's households and small businesses will play a critical role in the switch to 100 per cent renewable energy.

13 Apr 17 - Prime Minister Malcolm Turnbull has assured the Indian billionaire hoping to build Australia's largest coal mine in Queensland that native title issues will not stop the $16 billion project.

13 Apr 17 - Queensland's economy and tourism sector could suffer a billion-dollar hit, if extreme coral bleaching on the Great Barrier Reef continues, says a new report.

11 Apr 17 - Heatwaves could be deadly for many Australian apartment dwellers if the grid fails, so architects are coming up with ways to manage temperatures passively.

10 Apr 17 - Three of Australia's big four banks are reviewing their exposure to fossil fuels, including their lending practices to households and farmers, in response to climate change.

7 Apr 17 - The damage wrought by cyclone Debbie raises broader questions about the resilience of Australia's fresh vegetable supply, much of which comes from a relatively small number of areas that are under pressure from climate and land use change.
---
7 Apr 17 - Former Australian Liberal party leader John Hewson and sustainable energy entrepreneur Simon Holmes à Court are among the signatories to a new open letter urging Prime Minister Malcolm Turnbull to...
6 Apr 17 - Climate change will continue to amplify extreme weather events in Australia, including intense heavy rainfall and flooding, like that triggered by cyclone Debbie.
5 Apr 17 - Australia could be on the frontline of a new wave of climate refugees displaced by extreme weather events, droughts and rising seas.
4 Apr 17 - Governments, communities and industries are grappling with issues such as climate change, inequality and social justice – and how to mobilise more funding to tackle these issues. One possible...
3 Apr 17 - A huge $1bn solar farm and battery project will be built and ready to operate in South Australia's Riverland region by the end of the year.
31 Mar 17 - Australia's giant Hazelwood brown coal generator shut down the last of its eight units at 4pm yesterday, the latest and the most powerful symbol of the vast and rapid change in the nation's energy...
30 Mar 17 - Sydney has a plan to be carbon-neutral by 2050.
30 Mar 17 - Despite knowing, approximately, where cyclones tend to occur, we've never thought about adjusting our cities to their effects.
30 Mar 17 - Climate change is one of the greatest threats facing Australia's wildlife, plants and ecosystems, a point driven home by two consecutive years of mass coral bleaching on the Great Barrier Reef.
28 Mar 17 - There is nowhere else on the planet right now where the dichotomy between two potential futures is playing out in such a dramatic and explosive way as Australia.
24 Mar 17 - Australia's most polluting power station, Hazelwood, is set to become the ninth coal-fired power station to close its doors, as the nation's transition from fossil fuels to clean renewable energy...
20 Mar 17 - The Liberal New South Wales government, major energy users, manufacturers and businesses have urged the Finkel review of the electricity market to consider a price on carbon or a market mechanism.
---