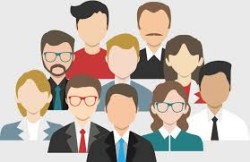 Today 9:00am - Most New Zealand companies are already being affected by customer demands for environmental sustainability - or expect to feel an impact.

16 Aug 17 - Forty per cent of the New Zealand Super Fund is now low-carbon.

15 Aug 17 - New Zealand Steel is once again the big winner in the Government's allocation of free carbon credits to industrial emitters.

15 Aug 17 - The Government is giving $55,000 to a Tauranga company to develop an online waste-reduction workshop.

2 Aug 17 - Oil and gas shares offer diminishing returns, and more investors will spurn fossil fuels, though finding a new home for their money is not easy.

19 Jul 17 - This year's bill for climate-related disasters in New Zealand has climbed to $174.7 million.

14 Jul 17 - Coca-Cola's plan to reduce the millions of plastic bottles that end up in the world's oceans every day has been criticised by environmental groups as unambitious PR spin.
---
14 Jul 17 - A German startup intends to distribute smart vertical farming systems to supermarkets, providing customers with the option to hand-pick fresh vegetables and herbs.
12 Jul 17 - The planet, already feeling the effects of climate change, is also poised to cause irreversible shifts in the ways we work, and the skills that employers need.
11 Jul 17 - Big companies say they are leading the way to a cleaner future, but with only voluntary disclosures to keep them honest we just have to trust them.
10 Jul 17 - Led by the Port of San Diego, California's dockyards are moving away from diesel machinery and plugging in.
3 Jul 17 - As US president Donald Trump reneges on climate change commitments, progressive businesses are implementing the measures themselves.
30 Jun 17 - All businesses – including banks - are being told to start disclosing their carbon exposure as soon as possible.
16 Jun 17 - Technology conglomerate Apple has issued its second green bond valued at $US1 billion, making it the biggest issuer of green bonds pegged to the American dollar.
15 Jun 17 - Almost half New Zealand businesses say sustainability reporting should be mandatory, a new survey suggests.
15 Jun 17 - Carlsberg has unveiled plans to reduce its brewery carbon emissions to zero, singling out Donald Trump's withdrawal of the US from the Paris climate agreement as a motivating factor.
14 Jun 17 - Investors are pushing companies for more meaningful environmental and social disclosure.
12 Jun 17 - Ask 12 people what mitigation banking is, and you'll probably get 12 different answers – few if any of which would identify it as a key segment of the $25 billion ecological restoration economy.
9 Jun 17 - Prime Minister Bill English says he has received no advice on the impact climate change could have on the economy.
---