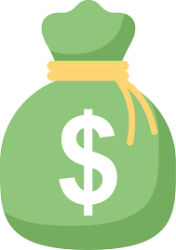 Wednesday - New Zealand needs an impact investment plan to push financing of the new economy, says a report out today.

Monday - Forestryís value to New Zealandís climate change effort is not in carbon storage but in powering the low-carbon economy, says our leading forest research institute.
12 Nov 18 - Climate mismanagement under the National government means New Zealand will have to use international carbon credits to meet its emissions reduction targets, says a leading carbon forestry executive.

9 Nov 18 - The Governmentís overhaul of the Resource Management Act will include the way it deals with climate change.

8 Nov 18 - Ships operating in New Zealand might soon be liable to tough new rules on air pollution and greenhouse gas emissions.

7 Nov 18 - Environmental impact bonds encouraging the planting of native forests could help to cut New Zealandís greenhouse gas emissions, Treasury says.

6 Nov 18 - Beef, lamb and deer farmers say they accept New Zealandís methane emissions will have be cut Ė but not to net-zero.
---
5 Nov 18 - The Governmentís partial ban on new oil and gas exploration could become law this week.
2 Nov 18 - Business New Zealand doesnít support any of the Governmentís proposed 2050 emissions reduction targets, saying they are based on wishful thinking and magic.
1 Nov 18 - Buying international carbon credits to meet New Zealandís greenhouse gas emissions reduction commitments will be expensive and should be a last resort, the Government has been told.
30 Oct 18 - Decarbonising the New Zealand economy cannot be a repeat of Rogernomics, says Environment Secretary Vicky Robertson.
29 Oct 18 - New Zealandís emissions intensity has dropped 41 per cent since 1990, but the country still has a lot of work to do to cut carbon from the economy, a new report says.
26 Oct 18 - Changes to the Crown Minerals Act that will see most new oil and gas exploration banned are the type of signals businesses need, says one of the people heading a ground-breaking finance sector...
25 Oct 18 - Tougher resource management rules and incentives to store carbon in native forests are among just-released recommendations to protect New Zealandís native species from climate change.
19 Oct 18 - New Zealandís consumption of fossil fuels is climbing, new figures show.
18 Oct 18 - Air pollution from vehicles and woodfires is affecting the climate and threatens the health of New Zealanders, a new report shows.
15 Oct 18 - New Zealandís monetary policy system is a good model for the Zero Carbon Act, says the countryís stock exchange.
11 Oct 18 - Climate change has cost New Zealand at least $840 million over the past decade Ė prompting warnings at a business conference that adaptation to now-unavoidable impacts could cost more than cutting...
10 Oct 18 - Cutting global emissions by 6 per cent a year should keep warming to no more than 1.5deg, one of New Zealandís top mathematicians has calculated.
---