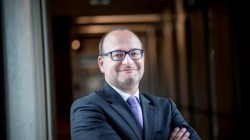 Tuesday - Credit institutions worth $3000 billion have joined forces to throw their weight behind sustainable development.

17 Oct 17 - The European Union has opted for a public awareness campaign on the impact of plastics on the environment, saying a tax would not be sustainable.

16 Oct 17 - Germany's environment ministry fears high emissions from coal-fired power plants and transport will make the country miss its 2020 climate targets by a wider margin than previously anticipated.

16 Oct 17 - A super volcano in Italy is waking up. Scientists are trying to predict what it will do next, and what its unrest means for volcanoes worldwide.

16 Oct 17 - Scientists have found clams and worms in the Baltic Sea are giving off as much gas as 20,000 dairy cows.

11 Oct 17 - Leading Green politicians in Germany have said a coalition agreement with Angela Merkel's conservative Christian Democrats and the free-market Free Democratic party will be contingent on climate policy progress.

10 Oct 17 - The impacts of climate change can lead to conflict, but conflict not necessarily leads to violence. This is exemplified with the so-called ''mackerel case''.
---
4 Oct 17 - Denmark's DONG Energy has fully abandoned power generation from oil and gas, and is changing its name to Ørsted to pledge its commitment to clean energy technologies.
3 Oct 17 - EU member states risk undermining the diminishing confidence Europeans have in the union by playing a two-faced game on climate change.
28 Sep 17 - A suggestion by the EU's climate chief that the US might water down its carbon-cutting pledge to the Paris Agreement has sparked outrage among veteran negotiators and developing countries.
26 Sep 17 - A three-way coalition in Germany is the most likely outcome of a surprising election, putting the Greens in a position to pursue their goal of ending coal power.
25 Sep 17 - European cities are stepping up their efforts on shared mobility, aiming to reduce traffic jams and pollution while generating the most profitable business in this field on the planet.
22 Sep 17 - The European Commission is preparing an update of its low-carbon economy roadmap for 2050, acknowledging that the bloc's current target of cutting greenhouse gas emissions at least 80 per cent by...
21 Sep 17 - Ignore Angela Merkel's reputation for supporting green initiatives. The German chancellor's record on environmental policy has been a disaster.
20 Sep 17 - Former UN climate chief Christiana Figures has called on the EU to step up regulatory action against deforestation in the global south by tackling emissions of imported agricultural goods like beef,...
15 Sep 17 - The European Parliament has approved a plan to keep commercial flights in and out of Europe exempt from the EU's carbon emission controls until 2021.
14 Sep 17 - European lawmakers this week approved a new security of gas regulation, which includes a solidarity principle in case of supply disruptions and will make it more difficult for other countries to...
13 Sep 17 - French president Emmanuel Macron is set to call for a global pact affirming universal principles for environmental protection at the UN general assembly next week.
8 Sep 17 - Norway has a general election on Monday. The future of its oil industry has become – to the surprise of the three largest parties – one of the most debated and divisive campaign themes.
---