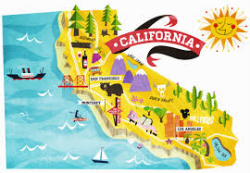 Thursday - California will collect $860 million from auctioning carbon-emissions permits after the allowances sold out at a record price for the second straight quarter.

Thursday - The Russian government is using anti-spying legislation to silence environmental campaigners, a leading watchdog has warned.

Thursday - Kelp forests are being wiped out from Tasmania to California, replaced by sea urchin barrens that are nearly devoid of life.

Thursday - The US Senate Appropriations Committee this week introduced a bill that would cut nearly $150 million in funding for the Environmental Protection Agency next year.
Thursday - Poland has been given two weeks to stop illegal deforestation in a Unesco-protected forest or face fines of at least $NZ170,000 a day.

Thursday - Seeking to curb toxic diesel fumes, London transport officials are hunting for new sources of energy for buses. The latest idea? Coffee grounds.

Thursday - More than 2.5 million disposable cups have been purchased by the UK's environment department for use in its restaurants and cafes over the past five years – equivalent to nearly 1400 a day.
---
Wednesday - The Trump administration is tweaking how it measures the costs of emitting a potent greenhouse gas, a move that will have major impacts for climate rules.
Wednesday - Economist NICHOLAS STERN spoke in Oxford this month. The Conversation asked him about recent developments in the transition of the world toward an economy adapted to climate change.
Wednesday - What would happen if we treated climate change as a health problem rather than an environmental one?
Wednesday - Mexico is on track to generate the world's cheapest solar power — with prices as low as 1.77c a kilowatt hour.
Wednesday - Although abundant in captivity, the axolotl has nearly disappeared from its natural habitat - and that is a problem.
Tuesday - Former UN climate chief Christiana Figueres has made a rare intervention in Australian politics, urging the Turnbull government not to grant a controversial coal project a near A$1 billion loan.
Tuesday - European scientists have just reached two chilling conclusions about today's Earth by studying past climate lessons.
Tuesday - Cities account for 75 per cent of the world's energy use and 76 per cent of carbon dioxide emissions.
Tuesday - A German utility is planning a string of electric vehicle fast chargers every 120 to 180 kilometers along highways in seven European countries, from Italy to Norway.
Tuesday - A team of scientists is wondering if plants can protect us from climate change.
Tuesday - Worshippers in Indonesia, the world's largest Muslim-majority country, are set to go green with a new initiative that aims to establish 1000 eco-mosques by 2020.
Monday - One of the fathers of climate science is calling for a wave of lawsuits against governments and fossil fuel companies that are delaying action on what he describes as the growing, mortal threat of...
---