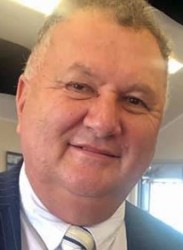 1 Jul 20 - Infrastructure minister Shane Jones says New Zealand should be focusing its climate-change action on preparing for the impacts of a warming climate.

1 Jul 20 - Australiaís largest domestic emitter of greenhouse gases, the energy provider AGL, is the first major company in the country to link managersí bonuses to lowering emissions.

24 Jun 20 - The Climate Change Commission has again told the Government that assessing the climate impact of projects should be mandatory under a new fast-track consenting process.

23 Jun 20 - Getting rid of rules about housing density and giving incentives for people to use public transport and buy electric vehicles could cut Aucklandís greenhouse gas emissions by 80 per cent by 2050, the OECD says.

18 Jun 20 - New Zealandís Accident Compensation Corporation is decarbonising its portfolio in line with the countryís zero-carbon legislation, saying it wants to be a leader on climate change.
17 Jun 20 - Parliament has passed major changes to the Emissions Trading Scheme, bringing agricultural emissions into the scheme and, for the first time, setting a cap on emissions.

17 Jun 20 - The Climate Change Commission will be consulted about projects being fast-tracked through resource consent as part of the covic-19 pandemic economic recovery.
---
16 Jun 20 - A sea-level-rise-proof Cook Strait ferry terminal and a host of improvements to the countryís rail service are among infrastructure projects the Government plans to give fast-track consent in the...
26 May 20 - One of the country's largest local authorities says the Government 's plans for urban development are at odds with its programme for combatting climate change.
19 May 20 - The Government will make no announcements about changes to the Emissions Trading Scheme until after surrender date on May 31.
18 May 20 - The Sustainable Business Council is calling for aa cross-party consensus over the spending of covid-19 pandemic recovery money on decarbonising the economy.
14 May 20 - The Government's plans for urban development are at odds with its programme for dealing with climate change, says Greater Wellington Regional Council.
11 May 20 - Businesses should not be forced to disclose their exposure to risks from climate change, Business New Zealand says.
5 May 20 - The biggest overhaul of the Emissions Trading Scheme since it was gutted in 2010 is back before Parliament.
5 May 20 - Farmers might be forced into the Emissions Trading Scheme before 2025 if they fail to make sufficient progress towards cutting greenhouse gas emissions.
5 May 20 - The National Party wants changes to the Emissions Trading Scheme put on hold for a year, citing economic uncertainty caused by the covid-19 pandemic.
4 May 20 - Plans to fast-track some covid-19 recovery projects through the Resource Management Act are winning approval from business and environmentalists.
30 Apr 20 - Greenhouse gas emissions are set to come back into the Resource Management Act, making it compulsory for councils to consider climate change in granting resource consents.
28 Apr 20 - The actions governments take now to stimulate their economies in the wake of the covid-19 pandemic will either slow or exacerbate climate change, international experts say.
---