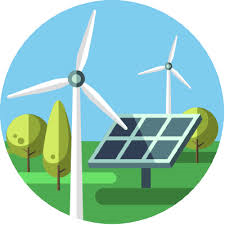 Wednesday - Two of the biggest economies in Europe last week set new records for clean energy.

17 Jul 18 - A bottle deposit hub on the outskirts of Oslo has had a stream of high-level international visitors. Can its success be replicated worldwide?

16 Jul 18 - A 100-metre high iceberg has drifted close to a village on Greenland's west coast, prompting fears of a tsunami if it breaks up.

13 Jul 18 - Ireland will become the first country to sell off its investments in fossil fuel companies, after a bill was passed with all-party support in the lower house of parliament.

13 Jul 18 - Germany has set a record for renewable power production during the first six months of 2018.

13 Jul 18 - More than 1000 square feet of plastic ultimately destined to pollute the ocean is getting a second lease on life in Rotterdam.

10 Jul 18 - The creation of the new ministry for ecological transition in Spain brings fresh air not only at the national level but also at the EU level as Spain can give a push in the fight against climate change.
---
10 Jul 18 - The impact of climate change on trees has been detected by analysing almost four decades of archive video footage from the Tour of Flanders cycling race.
9 Jul 18 - POPE FRANCIS has urged governments to make good on their commitments to curb global warming, warning that climate change threatens to turn the Earth into a vast pile of "rubble, deserts and refuse".
9 Jul 18 - The coastal waters of the Baltic have been starved of oxygen to a level unseen in at least 1500 years largely as a result of modern human activity, scientists say.
28 Jun 18 - The populist government in Italy, Europe's most sluggish market for electric cars, has a big-bang plan to put a million of the vehicles on the nation's roads.
26 Jun 18 - France has given the go ahead to six new wind farms off the country's west coast.
21 Jun 18 - A group of 37 major European banks are joining forces to launch a new energy efficiency scheme.
20 Jun 18 - Many EU countries are veering off the course of action they committed to under the Paris Agreement, according to a new report.
19 Jun 18 - European Union lawmakers and member states have agreed on a renewable energy law, including support for electric vehicles and rooftop solar panels.
13 Jun 18 - The EU is near agreement on measures to put its 2030 climate target into action, with a meeting of energy ministers swinging towards more ambition.
30 May 18 - The Dutch government has launched a bid to overturn a landmark climate ruling, arguing that judges in The Hague "sidelined democracy" when they ordered a 25 per cent cut in carbon emissions by 2020.
29 May 18 - Litigants from eight countries are claiming EU institutions are not protecting their fundamental rights.
28 May 18 - The European Commission has released fresh proposals to ensure the financial sector contributes to combating climate change.
---