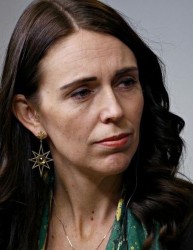 Thursday - Prime Minister Jacinda Ardern is under international pressure to increase New Zealand's 2030 emissions reduction target in line with the Paris Agreement.

Wednesday - The Government is to assess the climate implications of every major decision it makes.

2 Dec 19 - Two weeks of international climate negotiations kick off in Madrid today.

29 Nov 19 - The Government-owned Accident Compensation Corporation is likely to remain under pressure to withdraw $1 billion worth of investments in fossil-fuel companies.

28 Nov 19 - The Government says it will not interfere in the Accident Compensation Corporation's decision to invest in fossil fuels.

26 Nov 19 - Extra carbon stored in pre-1990 forests should be recognised with carbon credits, forest owners say.

26 Nov 19 - Councils will be required to protect native species from the impacts of climate change under proposed new rules.
---
25 Nov 19 - Parliament is being told by some unlikely bedfellows that councils should have to consider greenhouse gas emissions when granting resource consents.
25 Nov 19 - Submission-writing continues apace this week.
22 Nov 19 - The Government has the power to instruct its largest institutional investor, the Accident Compensation Corporation, to pull out of fossil fuel investments, a select committee says.
22 Nov 19 - The Government is not considering the carbon footprint of imported goods.
21 Nov 19 - Greenhouse gas emissions from freight currently shipped through Auckland will increase 400 per cent if the port's operations are shifted to Northland, a new critique says.
20 Nov 19 - The Government's environmental agenda is threatening the country's mining industry and an orderly transition to a low-carbon economy, Bathurst Resources says.
18 Nov 19 - Greenhouse gas emissions from farming will fall 12 per cent by the middle of the century even without a carbon price, Treasury says.
18 Nov 19 - Anyone with an interest in climate change and carbon trading is probably flat-out trying to put together submissions on a host of Government consultations.
15 Nov 19 - The National Party says it supports farmers who marched on Parliament yesterday demanding a halt to the planting of carbon forests on productive farmland.
13 Nov 19 - Climate-saving projects could get an easier run under the Resource Management Act, says a Government-commissioned panel of experts.
13 Nov 19 - Forestry bodies say the organisers of a protest in Wellington tomorrow over the planting of forests on farmland are misleading the public.
12 Nov 19 - Experts planning for increased fire risk in New Zealand as the planet warms are looking across the Tasman in alarm at "catastrophic" fire conditions.
---