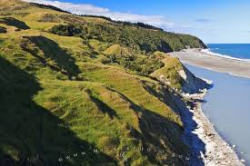 Wednesday - Rising carbon prices mean carbon farming, backed by manuka honey production, is becoming a viable use of Maori land, says the head of a Ruatoria charitable company.

Wednesday - The 150MW solar tower and molten salt storage plant to be built in South Australia could help to reshape Australian power markets, including the end of "baseload" power.

Wednesday - South Australian premier Jay Weatherill has renewed his warning that Labor-led state governments could go it alone on energy policy if the Turnbull government can't resolve its internal battle over the clean energy target.

Wednesday - On a particularly windy day recently, Denmark's wind farms produced between 116 per cent and 140 per cent of the national electricity requirements ... and they weren't even trying.
Wednesday - About 16 per cent of the US coal fleet has retired in the past five years, but don't expect major new coal-fired plants to fill that void.

Wednesday - In its biggest project to date, the UN's flagship climate finance scheme is putting $150m toward developing wind, hydro and solar power in Egypt.

Tuesday - Countries could cut global carbon emissions in half by 2040 and stay well below the 2deg warming mark agreed to in the Paris Agreement, says a new report.
---
Tuesday - Three of the four major grains on which the growing world population depends are vulnerable to global warming, says a new meta-analysis based on more than 70 studies.
Tuesday - The media plays a big part in generating awareness over environmental issues. but what is often missing from the discussion is the environmental costs of producing media in the first place.
Tuesday - In the Pacific and the Caribbean, island nations are already hit by climate change, but lack tools to measure the damage for leverage in international negotiations.
Tuesday - Eclipse mania peaked today when millions of Americans upended their lives in response to a scientific prediction.
Tuesday - After a dry winter, NSW is preparing for an early start to bushfires with fire fighters forecasting an "horrific" season.
Tuesday - Foresters are being urged to plant tree species resilient to climate change to save the timber industry as Swiss trees swelter.
Monday - Norway has the renewable resources and political will to become the first country to use entirely clean electricity for its power demands.
Monday - The summer temperature in Kuwait now frequently touches 50deg. The Gulf state last year was awarded the grim prize of being the hottest place on Earth, when temperatures reached a staggering 54deg.
Monday - The Louisiana town of Cameron could be the first in the US to be fully submerged by rising sea levels – and yet locals, 90 per cent of whom voted for Trump, still aren't convinced about climate...
Monday - A remote island off Alaska has been mobbed by thousands of Pacific walruses in the earliest known "haul out" for the species.
Monday - More than 50 species of fish have been found to consume plastic trash at sea ... bad news, not only for fish but potentially for humans who eat fish.
Monday - The Trump administration's reversal of ban on the sale of plastic water bottles in national parks shows 'the corporate agenda is king and people and environment are left behind', say campaigners
---