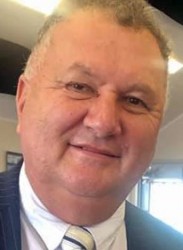 17 Jul 20 - Cabinet minister and New Zealand First MP Shane Jones is angry about the long shadow Rogernomics still casts over the people of the North.
2 Mar 20 - Climate change should be less of an election issue this year than it was last time round, thanks to cross-party agreement on the zero-carbon act, says National Party climate spokesperson Scott Simpson.
21 Feb 20 - By ADELIA HALLETT | A largely unheralded candidate selection in Auckland this week could prove pivotal in New Zealand's climate politics.

13 Feb 20 - Climate change will be a major factor for more than a quarter of voters in this year's general election, a new poll suggests.

29 Jan 20 - The Greens go into the September 19 election promising to "fix" the carbon price.