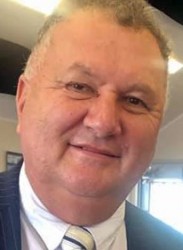 Monday - The future of the Marsden Point oil refinery, the Glenbrook steel mill and large-scale wood processing are all at risk as New Zealand decarbonises, infrastructure and regional development minister Shane Jones is warning.

Monday - The Green Party wants coal-fired industrial boilers outlawed within five years.

Monday - Ten years ago, the Government was ditching proposals for mandatory product stewardship.

Monday - TODAY, talks for a free-trade agreement with the United Kingdom get under way.
Friday - Picture this: you're a Prime Minister who's weathered a terrorist attack, a volcanic explosion and a pandemic, and then 10 weeks before you go to the polls one of the country's largest employers announces it's pulling out.

Friday - Carbon prices have reacted to yesterday's news that one of the country's biggest electricity users and emitters of greenhouses gases is shutting up shop.

Friday - Negotiations for a free-trade agreement with the United Kingdom start on Monday.
---
Friday - Ten years ago, the New Zealand food industry was worried by research showing 21.5 per cent of British customers wouldn't buy New Zealand produce because they were worried about food miles.
Thursday - One of New Zealand's biggest greenhouse gas emitters is closing operations in New Zealand, potentially cutting the country's missions by more than 1.5 million tonnes a year.
Thursday - New Zealand carbon prices are at a new high – but sellers are still not coming to the party.
Thursday - Applications to remove tree-weeds without incurring a carbon liability are now open.
Thursday - Ten years ago, heavy-emitting industries became eligible for free carbon credits for the first time. New Zealand Steel was the biggest beneficiary that year, receiving nearly half a million NZUs.
Wednesday - The Government has unveiled a plan for the primary sector that includes a substantial switch to regenerative agriculture.
Wednesday - Environment Court head Judge Laurie Newhook will oversee the resource consent fast-tracking process under special covid-19 recovery legislation.
Wednesday - By PETER GRIFFIN | New Zealand's discarded jumble of unwanted electronic devices equates to around 97,000 tonnes of e-waste a year. How much of it is recycled?
Wednesday - Ten years ago, a European government was buying New Zealand forestry units – but the details were under wraps.
Wednesday - Parliament's Finance and Expenditure Select Committee today considers proposals to tighten up regulation of financial markets.
7 Jul 20 - A push to cut greenhouse gas emissions from the construction sector will inevitably lead to more wood in buildings, forest owners say.
7 Jul 20 - The livestock sector is being singled out in new research for hugely increasing global nitrogen pollution.
---