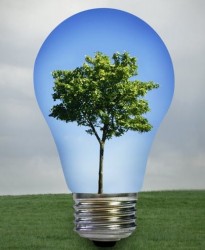 Tuesday - New Zealand risks missing the chance to use biofuels to develop fuel independence and avoid buying costly international carbon credits, officials are being told.
19 Feb 20 - Z Energy is moving into the offsetting business – for free.
12 Feb 20 - Carbon dioxide emissions from energy production in the developed world has finally fallen to the level it was at in 1990, the Kyoto Protocol baseline year.

11 Feb 20 - Investment in emissions-cutting new technology like hydrogen could be jeopardised by uncertainty over the Emissions Trading Scheme, fertiliser manufacturer Ballance Agri-Nutrients says.
11 Feb 20 - Work on New Zealand's largest solar farm has been put on hold because of the coronavirus outbreak.

11 Feb 20 - Some of the most ambitious large-scale solar projects have been plagued by delay, ultimately making them a financial burden rather than a beacon on the renewable power horizon.

10 Feb 20 - For more than a century, oil industry spinmasters downplayed misdeeds, twisted facts, and cajoled the media into mimicking their talking points.
---
31 Jan 20 - Fonterra's Te Awamutu milk-processing plant is going coal-free.
31 Jan 20 - The era of electric vehicles might have arrived, but the full potential of the technology has not.
13 Dec 19 - Greenhouse gas emissions jumped in the last part of the year as low lake levels forced the country to burn coal to make electricity.
12 Dec 19 - State schools, hospitals and science institutes are moving out of coal.
4 Dec 19 - Businesses say a hydrogen-export industry drastically cutting emissions from fossil fuels could be stymied by red tape and a failure to recognise the value of "blue" hydrogen.
29 Nov 19 - The world's use of coal-fired electricity is on track for its biggest annual fall on record this year after more than four decades of near-uninterrupted growth that has stoked the global climate...
22 Nov 19 - It might not be on the scale of Mercury's Turitea project, but New Zealand's newest windfarm, on Stewart Island, will make a dent in the country's greenhouse gas emissions.
22 Nov 19 - When the grid depends on clean but sporadic natural resources like wind and the sun, we're going to need ways to capture any extra energy they produce so we can use it later.
21 Nov 19 - Bill Gates is backing a venture which aims to turn sunlight into a source of heat exceeding 1000degC that could help to replace fossil fuels.
13 Nov 19 - Mercury is going ahead with plans to build the country's largest windfarm.
1 Nov 19 - Government plans for a report into the potential to use wood to make bioproducts is being hailed by those pushing for a biofutures industry.
23 Oct 19 - Global supplies of renewable electricity are growing faster than expected and could expand by 50 per cent in the next five years, powered by a resurgence in solar energy.
---