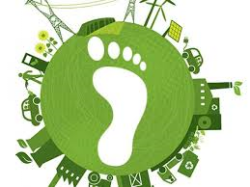 Friday - New Zealand's biocapacity surplus – its ability to produce resources and absorb wastes – is falling, new data shows.

Wednesday - Jacinda Ardern's nuclear-free-moment speech on the campaign trail during the 2017 general election struck a chord.

Tuesday - The cap on carbon prices should be lifted, the Government has been told.

18 Apr 19 - Climate change is already making New Zealand's environmental problems worse and threatens the economy, a new official assessment of the state of New Zealand's environment says.

18 Apr 19 - A capital gains tax might be off the agenda, but the Government isn't ruling out environmental taxes recommended by the Tax Working Group.

17 Apr 19 - Labour could find solutions in its own files to the problem of putting a price on greenhouse gas emissions from agriculture.

15 Apr 19 - Greenhouse gases embedded in imported products will be included alongside home-grown emissions in the Government's new reporting regime.
---
12 Apr 19 - The long-awaited Zero Carbon Bill will be unveiled soon, says climate minister James Shaw.
10 Apr 19 - New Zealand has a new Climate Change Ambassador.
10 Apr 19 - A new panel has been appointed to assess how climate change is likely to affect New Zealand.
9 Apr 19 - The car fleet used by New Zealand's fraud sleuths might be the smallest in the entire Government, but it's also the most climate-friendly.
5 Apr 19 - Climate minister James Shaw says New Zealand doesn't need genetic engineering to reduce greenhouse gas emissions from farms.
2 Apr 19 - New Zealand's largest fishing company is calling for all companies to monitor and report on environmental issues.
1 Apr 19 - New Zealand should stay clear of direct intervention to bring down emissions from the electricity sector and instead let the Emissions Trading Scheme do its job.
28 Mar 19 - The courts are likely to step in on climate change if central government fails to, a legal expert says.
27 Mar 19 - Forests can be a long-term store of carbon if they're managed correctly – but without them, New Zealand has no hope of reaching carbon neutrality by the middle of the century, a forestry expert says.
27 Mar 19 - Banning every industry except agriculture from using forestry credits to offset greenhouse gas emissions would be a huge disruption to the economy, says Business NZ.
27 Mar 19 - Parliamentary Commissioner for the Environment Simon Upton answers questions on yesterday's report recommending big changes to the way New Zealand deals with greenhouse gas emissions.
26 Mar 19 - Sweeping changes to the Emissions Trading Scheme proposed by the Parliamentary Commissioner for the Environment, which would see forestry credits used only for offsetting emissions from farming and...
---