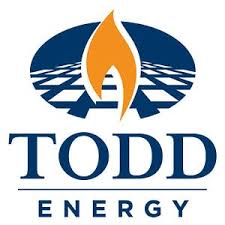 14 Aug 19 - The country's largest private energy company says gas should continue to play a large part in New Zealand's energy mix - and that climate action shouldn't come at the expense of economy or living standards.

8 Aug 19 - The cost of storing energy needs to fall 90 per cent to make renewables globally competitive, researchers say.

6 Aug 19 - Portugal's huge auction of solar energy broke a world record, with one of the 24 licences on offer selling for 14.76 euros ($NZ25.30) per megawatt hour.

29 Jul 19 - Campaigners are urging reform of an obscure system that allows coal, oil and gas companies to sue governments if climate policies hit their profits.

26 Jul 19 - Rising carbon prices and competition will drive New Zealand towards an electricity system based almost entirely on renewables, the country's largest generator is predicting.

23 Jul 19 - Researchers have found three new ways to double the solar dividend, making the sun work harder and deliver more to the renewable economy.

19 Jul 19 - Improving energy efficiency is a cheaper way of meeting New Zealand's 100 per cent renewable electricity target than building new power stations, a Government agency says.
---
10 Jul 19 - Installing a solar farm at the Marsden Point oil refinery will cut the operation's greenhouse gases by 18,000 tonnes a year.
9 Jul 19 - Air pollution is affecting the performance of China's solar-energy farms, scientists say.
9 Jul 19 - THE booming liquefied natural gas industry will play at least as big a role as new coal investments in bringing on a climate crisis if all planned projects go ahead, energy analysts say.
5 Jul 19 - The nuclear power sector is often portrayed as resistant to unpredictable weather associated with climate change. But heat waves are punching holes in that narrative.
3 Jul 19 - To stay within the Paris climate goals, coal and other fossil fuel-fired power plants would have to shut down early or be retrofitted for carbon capture.
2 Jul 19 - The world's solar future continues to brighten, further and faster than seemed possible only a few years ago.
26 Jun 19 - G20 countries have almost tripled the subsidies they give to coal-fired power plants in recent years. G20...
19 Jun 19 - Some of the major oil producers have pledged to support "economically meaningful" carbon pricing regimes after a personal appeal from Pope Francis.
19 Jun 19 - Engineers say there is no technical reason why hydrogen cannot replace natural gas to make electricity, heat homes and for cooking.
18 Jun 19 - A depressing picture of global power generation has coal still firmly on top. And in a vicious cycle, the very heatwaves and winter freezes that high carbon emissions cause seem to be increasing them.
14 Jun 19 - The repeated shut-down of the country's largest gas field for maintenance has led to a surge in greenhouse gas emissions from coal-burning.
11 Jun 19 - For the builders of hydro-electric schemes – usually multi-billion dollar projects involving vast amounts of complex engineering work – changing rainfall is a serious problem.
---