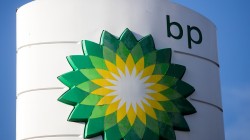 Friday - BP is taking its business in a new direction, announcing it will slash its oil and gas production by 40 per cent and increase its annual investment in low-carbon technology to $5 billion, a 10-fold increase over its current level.

Friday - The use of coal as an energy source is steadily declining in the US and Europe, but coal mining and the construction of coal-fired power plants continues across South and Southeast Asia.

Friday - Once upon a time, hydrogen was supposed to be the future of energy. The possibilities for hydrogen power seemed endless: it could fuel our cars, heat our homes, and even power our airplanes. But 175 years after the creation of the first "gas battery," the technology has yet to reach its full potential.

Friday - The human destruction of natural ecosystems increases the numbers of rats, bats and other animals that harbour diseases that can lead to pandemics such as Covid-19, a comprehensive analysis has found

Thursday - Former Australian Prime Minister Julia Gillard has warned against a feeling of "received helplessness" that policies to reduce greenhouse gases are "all too hard", citing the carbon price legislated by her government as proof climate policy "can get done".
Thursday - The European Commission is proposing strengthening its 40 per cent greenhouse gas emission reduction target to 50 per cent or 55 per cent on 1990 levels in the next 10 years, but this doesn't meet the minimum level of ambition that climate science, and the EU's own climate-neutrality goal, say is needed.

Thursday - Greenhouse gas emissions from shipping increased by 9.6% from 2012 to 2018, as rising demand outweighed efficiency improvements.
---
Thursday - Satellite observations have found a raft of new emperor penguin breeding sites in the Antarctic - welcome news as the species faces increasing pressure from climate change.
Wednesday - Are young trees or old forests more important for removing carbon dioxide from the atmosphere and storing it?
Wednesday - There aren't enough batteries in the world to electrify all the cars, so instead we should be focusing on trucks and buses.
Wednesday - Advertising of sports utility vehicles, which emit more greenhouse gases than other cars, should be banned so the UK can meet its climate goals, a report has said.
Wednesday - In what's being seen as a landmark judgement, Ireland's Supreme Court has ruled that the Dublin Government's policies on climate change are inadequate and has called for more action and clarity on...
Tuesday - The world's leading oil and gas giants are revealing the scale of the damage inflicted on the industry by the coronavirus pandemic, with top American companies reporting billions in losses while some...
Tuesday - The size of the global coal power fleet fell for the first time on record over the first six months of the year, with more generation capacity shutting than starting operation.
Tuesday - John Kerry is betting that Wall Street will succeed where governments failed in the fight against climate change.
Tuesday - With Virginia and Pennsylvania clamoring to join, the Regional Greenhouse Gas Initiative, affectionately known as RGGI (pronounced "Reggie"), is becoming the coolest climate club on the United States...
3 Aug 20 - Air travel is resuming on many routes as restrictions to contain the spread of coronavirus ease.
3 Aug 20 - The EU probe of Google's deal for Fitbit is a harbinger of a future in which Big Tech is central to healthcare.
3 Aug 20 - Usually, at this time of year, Corfu would have submitted to the soporific rhythms of the relentless summer heat.
---