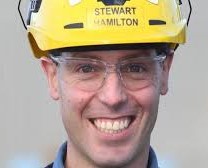 9 Jul 20 - One of New Zealand's biggest greenhouse gas emitters is closing operations in New Zealand, potentially cutting the country's missions by more than 1.5 million tonnes a year.

6 Jul 20 - New Zealand's only cement producer is calling on local and central authorities to help it persuade the construction sector to accept lower-emissions cement.

6 Jul 20 - The Environmental Defence Society is taking the operator of the Bluff aluminium smelter – one of the country's largest emitters of greenhouse gases - to court over waste dumped in the old paper mill at Mataura.

12 Jun 20 - Government decisions that have pushed carbon prices up 28 per cent in eight days of trading must be reversed, says the minerals industry.

26 May 20 - Bricks, concrete and other construction materials could one day be made from recycled PVC, waste plant-fibre or sand, thanks to a remarkable new kind of rubber polymer.

24 Apr 20 - Free carbon credits could be worth $18 million a year for the Marsden Point oil refinery and in some years be the difference between profit and loss, Treasury says.

22 Apr 20 - Bringing the Marsden Point oil refinery into the Emissions Trading Scheme could cost taxpayers money, Cabinet has been told.
---
4 Mar 20 - Heavy industry is calling for a slowing of the Government's climate programme in the face of what it says are dangerous errors in officials' advice.
4 Mar 20 - Researchers in Japan have revealed that discarded concrete can be strengthened with the addition of wood waste.
5 Feb 20 - The minerals industry says linking plans for a new tailings dam at the Martha gold mine to climate change is absurd.
5 Feb 20 - Mining should be allowed only when it is necessary for obtaining the basic necessities of life, says a group of eminent scientists and other New Zealanders.
14 Nov 19 - Since the Chinese market closed, 58 per cent of New Zealand's plastic waste now goes to Asian countries with weak regulations and high rankings as global sources of marine plastic pollution.
18 Jul 19 - FONTERRA is implementing an immediate ban on new coal-fired boilers, but says it is not yet ready to be coal-free.
30 May 19 - Dunedin mayor Dave Cull welcomed minerals sector executives to his city this week by telling them he backed the anti-fossil-fuel protesters trying to stop them.
7 Feb 19 - For decades, oil and gas companies and utilities dismissed electric cars. Now, the old petroleum and power giants are muscling into the driver's seat of the "new fuels" industry.
16 Nov 18 - The head of New Zealand's largest fishing company is calling for strong action on climate change – including replacing meat and dairy products in people's diets with fish.
5 Nov 18 - Waste Management is to make sustainable procurement a priority.
2 Oct 18 - Forget organic agriculture: instead, go for growth, use less land and choose high-yield farms. They may be the best answer to the planet's needs.
27 Sep 18 - Will a warming world spell the end of the traditional New Zealand Friday night hoki and chips?
---