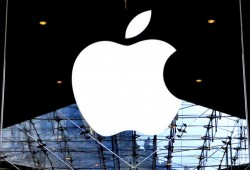 16 Jun 17 - Technology conglomerate Apple has issued its second green bond valued at $US1 billion, making it the biggest issuer of green bonds pegged to the American dollar.

15 Jun 17 - Almost half New Zealand businesses say sustainability reporting should be mandatory, a new survey suggests.

15 Jun 17 - Carlsberg has unveiled plans to reduce its brewery carbon emissions to zero, singling out Donald Trump's withdrawal of the US from the Paris climate agreement as a motivating factor.

14 Jun 17 - Investors are pushing companies for more meaningful environmental and social disclosure.

12 Jun 17 - Ask 12 people what mitigation banking is, and you'll probably get 12 different answers – few if any of which would identify it as a key segment of the $25 billion ecological restoration economy.
9 Jun 17 - Prime Minister Bill English says he has received no advice on the impact climate change could have on the economy.

9 Jun 17 - A project to improve the efficiency of freight in the Marlborough wine industry has seen the Port of Nelson cut greenhouse gas emissions by 1600 tonnes – and earned it a gong.
---
9 Jun 17 - A new investment platform wants to tap into women's growing financial clout and guide them towards more responsible investment.
8 Jun 17 - The UK could be a green business powerhouse in the next three decades, but only if given proper support by government, a group representing more than 30 low-carbon companies has said.
7 Jun 17 - The winners in last night's Enviro-Mark awards between them prevented more than 10,000 tonnes of carbon dioxide being discharged over the past year – the equivalent of 20,000 cars driving from Bluff...
6 Jun 17 - Entries for this year's Sustainable Business Network Awards are now open.
2 Jun 17 - Every year thousands of new contaminants enter the market in common consumer products and are washed down our drains without treatment
31 May 17 - Air New Zealand, the Nelson Mail newspaper and Countdown supermarkets are contenders for the business leadership award in this year's Green Ribbon Awards.
11 May 17 - Got a great idea to cut the amount of waste generated in New Zealand?
9 May 17 - Long-term institutional investors with nearly $22 trillion in assets are calling on G7 members to stand by the Paris Agreement.
2 May 17 - Westpac is putting the heat on coal and says it will increase financial backing for low-carbon projects.
27 Apr 17 - For the first time, a majority of global investor heavyweights recognise the financial risks of climate change, according to the results of a major global index rating how investors manage such risks.
13 Apr 17 - Institutional investors are being told what they should look for when it comes to carbon exposure.