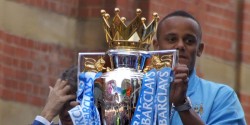 19 Jul 17 - Redundant North Sea energy workers are being offered free football tickets to build revolutionary new electricity storage systems.

18 Jul 17 - Biofuel use needs to increase to help to fight climate change as liquid fuels will be needed by aircraft and ships for many decades to come, finds a new report requested by the UK government.

14 Jul 17 - Using wood instead of coal to provide industrial heat would cut New Zealand's greenhouse gas emissions by 460,000 tonnes and save more than $11 million a year in carbon credits, a new report says.

11 Jul 17 - A mere 25 fossil fuel producers have accounted for just over half of global greenhouse emissions emissions in the past three decades, a new report says.

30 Jun 17 - research can help to produce guidelines to reduce the risks associated with fracking, but ultimately it makes no sense to talk of fracking being entirely safe.

29 Jun 17 - The Government needs to put its new energy efficiency strategy into place – and State-owned operations are the place to start, says the Bioenergy Assocation.

29 Jun 17 - South African power utility Eskom recently repeated that it will not conclude supply contracts with the developers of new renewable energy power stations.
---
29 Jun 17 - Closing nuclear plants in Europe and North America from 2020 threatens global plans to cut carbon emissions unless governments build new nuclear plants or expand the use of renewables.
28 Jun 17 - The Government is dealing with criticism of its industrial emissions target by turning it into a bottom line instead of a goal.
28 Jun 17 - US academics are arguing with ferocity about how to achieve a fossil fuel phase out. But, for now, the debate is entirely academic.
27 Jun 17 - One of the world's biggest energy companies sees problems ahead with falling fossil fuel demand and huge growth in renewables.
26 Jun 17 - Institutional investors remain eager to put money to work on renewable energy projects even as US President Donald Trump has vowed to revive their chief competitor: coal.
23 Jun 17 - New Zealand's coal consumption is climbing.
23 Jun 17 - Some of the world's top banks are continuing to lend tens of billions for extracting the most carbon-intensive fossil fuels, according to a report of top lenders.
23 Jun 17 - More than $10 trillion will be invested in new power generation capacity by 2040, of which nearly three-quarters will be in renewables.
23 Jun 17 - On the roof of a waste incinerator outside Zurich, a Swiss firm has built the world's first commercial plant to suck CO2 directly from the air.
22 Jun 17 - The Government is refusing to release briefing papers on proposed new coal mines on the Buller Plateau.
22 Jun 17 - An Otaki company with a plan to turn mountains of waste tyres into biofuels says the key to success is processing them at multiple sites around the country.
21 Jun 17 - The largest coal mining company in the world, Coal India, has announced plans to decommission a total of 37 mines which are no longer economically viable.
---