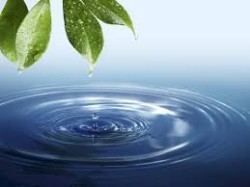 Thursday - Water quality in New Zealand's rivers is getting worse, says an official government report out today – and there's yet another warning that the country is running up against its environmental limits.

Thursday - Applications for the latest round of the Government's Afforestation Grants Scheme close tomorrow.

Wednesday - Landowners with 10,000 hectares of native forest could earn $1.5 million a year in carbon credits, a new report says.

21 Apr 17 - Changes to New Zealand's weather caused by global warming are starting to affect the country's agricultural earnings.

21 Apr 17 - Chalk up another climate milestone … atmospheric carbon dioxide concentrations hit 410 parts-per-million this week, the highest they've been in more than 15 million years.

21 Apr 17 - The Government is scrapping the Energy Star rating on home appliances.

20 Apr 17 - Higher carbon prices and a ban on new fossil-fuel electricity generation plants are the cornerstones of the Green Party's plan to get New Zealand to 100 per cent renewable generation by 2030.
---
19 Apr 17 - Ekos founder Dr Sean Weaver is working on a new project – a non-market mechanism to raise private capital to fund climate-change adaptation projects in developing countries.
19 Apr 17 - Auckland swimming pool operator Northern Arena says switching to electric heat-pumps for its pools has been good for swimmers and good for the climate.
18 Apr 17 - Talks to establish links between carbon markets in New Zealand and Korea are under way.
18 Apr 17 - Climate minister Paula Bennett says carbon prices need to go higher, but she won't be putting a price on agricultural emissions and she doesn't think New Zealand needs a climate commission.
18 Apr 17 - Simon Upton's nomination to be the next Parliamentary Commissioner for the Environment has been confirmed by Parliament, but it wasn't unanimous.
13 Apr 17 - Today could see one of the most important debates Parliament has ever had – a special session on proposals to make New Zealand carbon-neutral by the second half of the century.
12 Apr 17 - New Zealand's waterways are in trouble and climate change is making it worse, the Prime Minister's chief science adviser is warning.
12 Apr 17 - Auckland Council has joined the fossil-fuel divestment movement.
11 Apr 17 - Most industrial emitters got their 2016 returns in on time.
11 Apr 17 - New guidelines to help local government to cope with increased coastal flooding caused by climate change will be released soon, the government says.
10 Apr 17 - Proposals for a carbon-neutral New Zealand will go before Parliament this week, as the nation's youth start to apply political pressure over the world they will inherit.
7 Apr 17 - Uncertainty over the Government's plans to implement the Paris Agreement on climate change is keeping New Zealand's energy executives awake at night, says the World Energy Council.
---