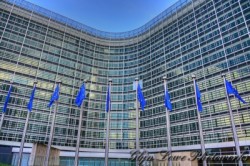 Today 5:00pm - The European Commission has released fresh proposals to ensure the financial sector contributes to combating climate change.

Today 5:00pm - ExxonMobil, the world's largest public oil producer, is planning to reduce its methane emissions by 15 per cent by 2020.

Today 5:00pm - The increasing popularity of electric vehicles might create a crunch for supplies of cobalt in the early-to-mid 2020s, miners and analysts say.

Today 5:00pm - Beekeepers in the US have reported an increase in honeybee deaths over the past year, possibly the result of erratic weather patterns brought on by a changing climate.

Today 5:00pm - Finding oneself improperly dressed for the weather can have fatal consequences – just ask a white-coated weasel.

Friday - Global carbon markets have been brought back from the brink of collapse by recent developments providing a much-needed boost, according to the World Bank.

Friday - Oil demand is set to face an even bigger threat from fuel-efficient engines than from electric vehicles over the next two decades, according to Bloomberg New Energy Finance.
---
Friday - The EPA this month could finalise a controversial rule to limit what scientific research the agency can use in writing US environmental regulations.
Friday - Royal Dutch Shell has seen off the two most debated issues at its shareholder meeting this week - the boss's pay and responsibility in tackling climate change.
Friday - The changing climate means Australia is facing a range of important domestic and international security implications, a Senate report has found.
Friday - At least 11 people were killed and 80 wounded when police fired at protesters calling for the closure of a copper smelter in southern India.
Thursday - Few ideas in climate science have gained greater public attention in the last decade than the concept of the "carbon budget".
Thursday - Sales of new electric vehicles will reach 11 million within the next eight years, according to new analysis.
Thursday - Roughly one-third of the global protected area estate - a staggering six million square kilometres - is under intense human pressure, a new study reveals.
Thursday - Dry rivers can emit significant amounts of carbon dioxide when water starts to flow, new research shows.
Wednesday - An increasing number of reports are identifying limiting global warming to 1.5deg as critical for the future of humans and nature.
Wednesday - US Navy town Norfolk sees itself as a living lab for coastal resilience, one in desperate need of solutions as flooding worsens. Not every neighborhood will be saved.
Wednesday - Humankind is revealed as simultaneously insignificant and utterly dominant by a groundbreaking new assessment of all life on the planet.
Wednesday - A former coal plant in the north of England will become the test site for a new way to remove carbon dioxide from electricity generation.
---