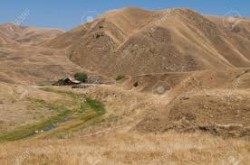 Friday - Parts of New Zealand are on track for the driest November on record.

Friday - China's carbon emissions will probably peak on or before 2030, a new survey has found.
Friday - Climate change is creating a disaster on Australia's doorstep, according to a government white paper.

Friday - If anything came out of the COP23 climate conference in Bonn, it's a poison pill for Poland.

Friday - India has called tenders for 10,000 electric vehicles as replacements for its official fleet.

Friday - New York City's public housing authority is taking bids in a plan to lease its roofs for community solar projects that could power thousands of urban homes.

Friday - In a remote region of Antarctica known as Pine Island Bay, 2500 miles from the tip of South America, two glaciers hold human civilisation hostage.
---
Friday - Nights are getting alarmingly brighter – bad news for all sorts of creatures, humans included – as light pollution encroaches on darkness almost everywhere.
Friday - Climate change contributed to the wave of German immigration to the US that included Donald Trump's grandfather.
Thursday - California will collect $860 million from auctioning carbon-emissions permits after the allowances sold out at a record price for the second straight quarter.
Thursday - The Russian government is using anti-spying legislation to silence environmental campaigners, a leading watchdog has warned.
Thursday - Kelp forests are being wiped out from Tasmania to California, replaced by sea urchin barrens that are nearly devoid of life.
Thursday - The US Senate Appropriations Committee this week introduced a bill that would cut nearly $150 million in funding for the Environmental Protection Agency next year.
Thursday - Poland has been given two weeks to stop illegal deforestation in a Unesco-protected forest or face fines of at least $NZ170,000 a day.
Thursday - Seeking to curb toxic diesel fumes, London transport officials are hunting for new sources of energy for buses. The latest idea? Coffee grounds.
Thursday - More than 2.5 million disposable cups have been purchased by the UK's environment department for use in its restaurants and cafes over the past five years – equivalent to nearly 1400 a day.
Wednesday - The Trump administration is tweaking how it measures the costs of emitting a potent greenhouse gas, a move that will have major impacts for climate rules.
Wednesday - Economist NICHOLAS STERN spoke in Oxford this month. The Conversation asked him about recent developments in the transition of the world toward an economy adapted to climate change.
Wednesday - What would happen if we treated climate change as a health problem rather than an environmental one?
---