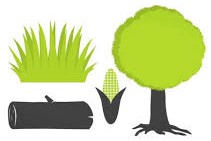 Wednesday - The Government's latest move towards getting rid of coal-fired boilers in hospitals and schools shows growing market confidence in the country's biomass supply, the Bionergy Association says.

Wednesday - The Greens go into the September 19 election promising to "fix" the carbon price.

Wednesday - Spot NZUs opened at $28.70 bid and $29.20 offered this morning, after last fixing at $28.95.

Wednesday - The price of electric vehicles must be subsidised if New Zealand is to meet its commitment to the Paris Agreement, a new report says.

Wednesday - Parliament's environment select committee is hearing submissions today and tomorrow on reforms of the Emissions Trading Scheme and the Resource Management Act.

Wednesday - Ten years ago, the head of Les Mills International was raising questions about conventional accounting systems after a "green" audit saved the company more than $120,000 a year in energy and water costs.

Tuesday - New Zealand carbon prices have shot to record levels on the back of proposed changes to the Emissions Trading Scheme.
---
Tuesday - By publisher ADELIA HALLETT | It's 2020 – election year in New Zealand and the year global greenhouse gas emissions should peak if we're to have a reasonable shot at keeping warming to 1.5deg.
Tuesday - Switzerland is joining the New Zealand-initiated trade agreement on climate change.
Tuesday - Emissions returns have opened, and close on March 31.
Tuesday - Ten years ago, New Zealand had a trade surplus in Kyoto carbon units, selling nearly 1.5 million in Europe and buying just over 400,000 units, mainly from Switzerland.
19 Dec 19 - New Zealand's projected greenhouse gas emissions are falling.
17 Dec 19 - The names of the experts who will make up the Climate Change Commission have been announced.
17 Dec 19 - Climate minister James Shaw says a handful of countries are preventing the settling of rules governing global carbon markets.
13 Dec 19 - Allowing countries to carry Kyoto credits forward could effectively kill the Paris Agreement, negotiators are being told.
13 Dec 19 - Greenhouse gas emissions jumped in the last part of the year as low lake levels forced the country to burn coal to make electricity.
13 Dec 19 - By publisher ADELIA HALLETT | This year will be remembered for two things – the passing of the zero-carbon act and the year in which our children got angry with us over climate change.
13 Dec 19 - Ten years ago, the United States stunned the COP15 climate talks in Copenhagen by saying China and other major developing countries would have to pull their weight in the next global climate...
12 Dec 19 - Any breakthrough in talks over rules governing international carbon trading is likely to come at the last minute, says climate minister James Shaw.
---