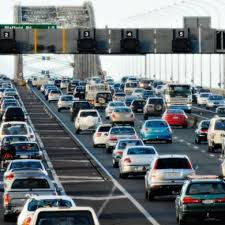 Friday - New Zealand's consumption of fossil fuels is climbing, new figures show.
18 Oct 18 - Air pollution from vehicles and woodfires is affecting the climate and threatens the health of New Zealanders, a new report shows.

15 Oct 18 - New Zealand's monetary policy system is a good model for the Zero Carbon Act, says the country's stock exchange.

11 Oct 18 - Climate change has cost New Zealand at least $840 million over the past decade – prompting warnings at a business conference that adaptation to now-unavoidable impacts could cost more than cutting emissions.

10 Oct 18 - Cutting global emissions by 6 per cent a year should keep warming to no more than 1.5deg, one of New Zealand's top mathematicians has calculated.

10 Oct 18 - The National Party says it's going through a "metamorphosis" on climate change – and it appears to include accepting that the way New Zealand uses its land is going to change.

9 Oct 18 - The Government backs emissions cuts in line with keeping global warming to no more than 1.5deg, and says negotiations with the National Party for cross-party agreement on climate policy are going well.
---
9 Oct 18 - Many of the minerals required for the low-carbon economy are on public conservation land in New Zealand, the minerals sector says.
5 Oct 18 - Unions will put the Government on notice today over what they think a "just transition" to a low-carbon economy actually means.
4 Oct 18 - The Government's plans to lock climate policy into long-term legislation – and to include all methane – has overwhelming public support.
2 Oct 18 - Postponing bringing agriculture into the Emissions Trading Scheme risks exposing New Zealand's economy to a shock, says one of the world's largest accounting firms.
1 Oct 18 - The world must return to multilateralism if it is to combat climate change, says Prime Minister Jacinda Ardern.
26 Sep 18 - The Ministry for the Environment says it likes environmental taxes – especially for dealing with climate change and water problems.
25 Sep 18 - Officials want the door left open for a future government to allow oil and gas exploration again.
25 Sep 18 - Pacific people have a right to keep their maritime zones – even if their islands are gone, New Zealand has told the United Nations.
24 Sep 18 - Farmers are overwhelmingly opposed to environmental taxes – unless the revenue comes to them.
21 Sep 18 - Ditching free carbon credits for trade-exposed heavy emitters could generate $2.1 billion a year in revenue, the Tax Working Group says.
20 Sep 18 - Requiring all new buildings to be carbon-neutral is the most cost-effective emissions-reduction action New Zealand can take, the Government is being told.
19 Sep 18 - The thorny question of whether land is eligible for carbon forests could soon be solved – with a map.
---