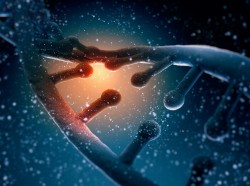 Monday - The human race is in so much trouble that it needs to colonise another planet within 100 years or face extinction, says physicist Stephen Hawking.

Friday - More money for research in Antarctica will help scientists to understand how global warming is affecting Antarctica, says Science New Zealand chief executive Anthony Scott

Wednesday - In the next 25 years, more than half of all of Switzerland's small glaciers will disappear − and Canada could lose 70 per cent of the volume of its frozen rivers by 2100.

23 May 17 - Substantial cuts to greenhouse gas emissions now will prevent New Zealanders alive today being exposed to temperatures they have never experienced before, says the New Zealand lead author of research published today.

22 May 17 - Coastal floods will become much more common with even small rises in sea-levels, scientists say.

22 May 17 - Scientists fear that Antarctica's ice sheet might have entered the early stages of an unstoppable disintegration.

22 May 17 - Experts have challenged a claim by Bjørn Lomborg's Copenhagen Consensus Centre that holding global temperature rises to 2deg is a poor investment.
---
18 May 17 - Unilever will pilot an innovative technology to recycle plastic sachets, preventing billions of sachets entering oceans and landfill.
17 May 17 - New Zealand's Yellow-eyed penguins – the world's rarest penguin - could be extinct on the mainland by 2060 as climate change puts extra pressure on the already endangered birds, scientists are...
17 May 17 - An unusually warm Arctic spring fueled the second-hottest April on record globally.
16 May 17 - Failing to hold climate warming to 1.5deg could spell disaster for New Zealand's ancient West Coast podocarps forests, new research shows.
16 May 17 - Scientists warn that alpine flowers and plants could face extinction as warming forces them higher up into hostile rocky mountain terrain.
12 May 17 - Circulation changes caused by warming waters and melting polar ice are the most probable explanations for the rapidly falling levels of oxygen in the ocean.
10 May 17 - Alaska's soils are taking far longer to freeze over, resulting in a surge in carbon dioxide emissions that could mean a much faster rate of global warming.
8 May 17 - Ingenuity in laboratories worldwide is harnessing microbes, water and hot air to produce different types of renewable energy from greenhouse gas.
5 May 17 - April was – officially - warmer and wetter than usual.
5 May 17 - A new study argues the 97 per cent climate consensus estimate is too low, while deniers claim it's too high.
5 May 17 - If we believe that we can personally help to stop climate change with individual actions – such as turning the thermostat down – then we are more likely to make a difference, according to new...
3 May 17 - European researchers stress urgency in tackling global warming to meet climate targets, and say the goal of a less than 2deg rise may be unrealistic.
---