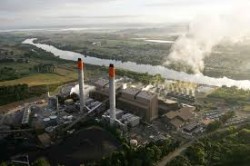 Thursday - The Labour Government's plan to bring forward its 100 per cent renewable electricity generation target to 2030 is an example of siloed thinking and is likely to be self-defeating, Genesis Energy has told shareholders.

Thursday - Spot NZUs opened at $34.95 bid and $35.25 offered on CommTrade this morning, after last fixing at $35.

Thursday - Ten years ago, Japan's Sumitomo Mitsui Banking Corporation was buying up credits from permanent forests in New Zealand.

Thursday - The National Institute of Water and Atmospheric Research is predicting above-average temperatures for the next three months.

Wednesday - Just one political party has policies that comprehensively address the threat climate change poses to the country's health, a new analysis show.

Wednesday - New Zealand's top 30 corporations do a poor job reporting on climate change compared with similar Australian and Fortune Global 500 companies.

Wednesday - Ten years ago, global businesses were starting to recognise the risks and opportunities of carbon management.
---
Wednesday - The Angel Association is talking about investing in renewable energy and clean technologies in a seminar today.
Tuesday - Prime Minister Jacinda Ardern is among 64 world leaders committing to "meaningful" action to halt global environmental destruction - including increasing 2030 emissions reduction targets.
Tuesday - Labour is promising to spend more money on getting the country's workforce ready for the low-carbon economy.
Tuesday - Ten years ago, planning delays were frustrating a company wanting to build a tidal energy plant on the Kaipara Harbour.
Tuesday - The Sustainable Business Network holds a webinar on sustainable energy use in buildings tomorrow..
Monday - Due to bereavement, Carbon News will be publishing only market updates for the next few days. We are sorry for any inconvenience this may cause readers, and thank you for the messages of sympathy...
21 Sep 20 - A National Government would amend the Emissions Trading Scheme to recognise carbon capture and storage, clearing the way for technology to generate tradable carbon credits.
21 Sep 20 - By ADELIA HALLETT | Today, Carbon News marks the passing of someone who has been at the heart of the publication since it started in 2008.
21 Sep 20 - Ten years ago, then energy minister Gerry Brownlee was touting a shift from coal to geothermal energy for electricity generation as evidence the Emissions Trading Scheme was working.
21 Sep 20 - It's Green Building Week and the Sustainable Business Network has got events on all week.
18 Sep 20 - Details of the Government's response to concerns about farmland being converted to carbon forests are starting to emerge.
18 Sep 20 - SPOT NZUs opened at $34.90 bid and $35.20 offered on CommTrade this morning, after last fixing at $35.05.
---