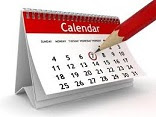 Wednesday - All fibre superhighways lead to Washington for Joe Biden's virtual climate summit tomorrow.

Monday - A conference on a Citizen's Assembly for Climate in Aotearoa is being held at Rehua marae, Christchurch today.

16 Apr 21 - The New Zealand Herald has published a series of articles in recent days as its contribution to Covering Climate Now's "Living Through the Climate Emergency" week of coverage in the lead up to Earth Day.

16 Apr 21 - Tomorrow is the International Day of Peasant Struggle.

15 Apr 21 - BY JEREMY ROSE - When Andy Dynan set himself up as an independent electrician, just over a year ago, he did what most tradies do and bought himself a 4 x 4 Toyota Hilux. The ute – New Zealand's most popular vehicle - is now on TradeMe and Andy's getting around on an e-bike.

14 Apr 21 - Landcorp dairy farms that have gone organic have made big cuts to their GHG emissions and increased their profitability.

14 Apr 21 - Organics NZ has an online launch of its market report for 2020/2021 today.
---
9 Apr 21 - Tens of thousands of school students will take to the streets from Auckland to Invercargill today.
9 Apr 21 - Levels of the two most important anthropogenic greenhouse gases, carbon dioxide and methane, continued their unrelenting rise in 2020 despite the economic slowdown caused by the coronavirus pandemic...
7 Apr 21 - Tomorrow Professor Frank Convery – founding director of the Earth Institute, University College Dublin, and expert on the low emission transition in Ireland's agriculture sector - in conversation...
6 Apr 21 - The annual Carbon Market Survey is now open, with the report due out in May.
1 Apr 21 - The annual Carbon Market Survey is now open, with the report due out in May.
31 Mar 21 - Emissions returns close today – miss the deadline without an extension in place and you could face some stiff penalties.
30 Mar 21 - Tomorrow is the last day for emissions returns.
29 Mar 21 - Motu Research holds a business briefing today on a report on voluntary carbon credits to be released on tomorrow.
26 Mar 21 - Submissions on the Climate Change Commission's draft recommendations close on Sunday.
25 Mar 21 - Nearly 60 per cent of New Zealanders say they lack the information necessary to change their personal or household carbon footprints.
24 Mar 21 - Motu holds business briefings today and next Monday on an about-to-be-released report on using voluntary carbon credits.
23 Mar 21 - Parliament sits today, tomorrow and on Thursday this week.
---