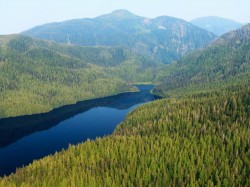 Friday - Donald Trump's administration is proposing to lift longstanding restrictions on logging in part of southeast Alaska known as "America's Amazon".

Friday - The European Investment Bank has decided to delay until next month a decision on updating its energy lending policy.

Friday - Calm has returned to the streets of Quito after Ecuador's government agreed to reinstate fuel subsidies following 11 days of nationwide, violent protests.

Friday - Italian shoppers could soon enjoy a discount on products sold loose as part of a range of measures expected to be approved by the government.

Wednesday - Spot NZUs opened at $24.75 bid and $24.85 offered this morning, after last fixing at $24.80.

Wednesday - Shell CEO Ben van Beurden has warned of the consequences of rejecting oil and gas too quickly.

Wednesday - Outbreaks of ebola – the deadly virus that causes severe bleeding and liver and kidney failure – are likely to increase as the climate warms, scientists say.
---
15 Oct 19 - Rooftops covered with grass, vegetable gardens and lush foliage are now a common sight in many cities around the world.
14 Oct 19 - Spot NZUs opened at $24.70 bid and $24.80 offered this morning, after last fixing at $24.75.
14 Oct 19 - The world's three largest money managers have built a combined $300bn fossil fuel investment portfolio using money from people's private savings and pension contributions, the Guardian reveals.
14 Oct 19 - A global agreement to make fossil fuel burning more expensive is urgent and the most efficient way of fighting climate change, the International Monetary Fund says.
14 Oct 19 - How will Big Oil adapt as fossil fuel demand wanes with the rise of renewable energy and battery power? The answer is plastic.
10 Oct 19 - Not only will coal continue to be the dominant fuel source in power generation in Southeast Asia, its use will grow and peak in 2027 before slowing, according to a new study.
10 Oct 19 - Giant greenhouses will be used to grow up to 20 tonnes of tomatoes a day using the heat from water treatment facilities in the UK.
9 Oct 19 - SUVs are a paradox. While many people buy them to feel safer, they are statistically less safe than regular cars.
9 Oct 19 - Denmark, backed by 10 other European Union countries, has called for a strategy to phase out diesel and petrol cars by 2030.
8 Oct 19 - Two of the most powerful forces in Brazil, the president and the pope, are pulling in opposite directions on an issue critical to climate change.
8 Oct 19 - Members of Extinction Rebellion have been described in the UK media as ecomaniacs, ecoradicals, dangerous, and a bloody mess.
8 Oct 19 - Twenty of the UK's leading universities have struck a £50m deal to buy renewable energy directly from British windfarms for the first time.
---