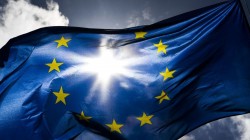 Thursday - Ministers from 10 EU countries have urged the European Commission to chart a "credible and detailed" path towards net-zero emissions in 2050, ahead of the launch of a landmark climate strategy next week.

Wednesday - Hungary is eyeing an end to coal-fired power generation by 2030, in a move that could shake the EU region most staunchly opposed to tougher climate change measures.

Tuesday - Europe faces deeper political turmoil and the possibility of mass migration from Africa unless the world urgently addresses the threat of climate change, says former US secretary of state John Kerry.

16 Nov 18 - France intends to stop importing soy, palm oil, beef, wood and other products linked to deforestation and unsustainable agriculture by 2030, shooting ahead of the rest of the EU.

16 Nov 18 - The Spanish car lobby has hit back at the draft of the country's first climate law published this week, which proposes to ban the sale and registration of lighter diesel and petrol vehicles from 2040.

15 Nov 18 - The spectacular centrepiece of Venice, St Mark's Square, now floods more than 60 times a year, up from four times a year in 1900.

14 Nov 18 - The UK, France and Germany have called on the European Commission to launch tough new action to halt deforestation by the end of the year.
---
14 Nov 18 - In recent years, Spain has been a graveyard for climate-friendly policies. But there are signs the dead may be twitching back to life.
12 Nov 18 - Germany has earmarked one billion euros to support a consortium looking to produce electric car battery cells and plans to fund a research facility to develop next-generation solid-state batteries.
7 Nov 18 - EU economy and finance ministers have stressed the need to scale up public and private money for climate change.
31 Oct 18 - Five weeks before a pivotal UN climate conference starts, a group of investors, led by the Church of England Pensions Board and the Swedish national pension fund, has sent a letter to 55 companies to...
31 Oct 18 - Activist shareholders have filed a climate lawsuit against utility Enea over a planned €1.2 billion coal plant in north-east Poland.
29 Oct 18 - Spain is to shut down most of its coalmines by the end of the year after government and unions struck a deal that will mean €250m ($NZ430m) will be invested in mining regions over the next decade.
25 Oct 18 - Britain is leaving, Germany is wobbling and talks on EU emissions cuts are tipping in favour of the bloc's more reticent countries, according to diplomatic sourcese following climate files in...
23 Oct 18 - A coastal town in the Russian Arctic has been besieged by hungry polar bears who are spending more time on land as sea ice melts due to climate change.
18 Oct 18 - The Greens have been the big winners at the weekend elections by attracting new voters in Belgium, Luxembourg and Bavaria.
18 Oct 18 - Stark warnings from the United Nations ahead of a make-or-break summit in Poland in December have propelled climate change up the political agenda in Europe.
12 Oct 18 - Some EU environment ministers admitted they were disappointed with the outcome after they voted to agree on a 35 per cent cut in car and van CO2 emission for 2030.
11 Oct 18 - The Dutch government must stick to a tougher climate target, after an appeals judge upheld a historic court ruling.
---