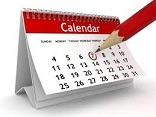 Thursday - Prime Minister Jacinda Ardern leaves Fiji today for Sydney, where she will meet with Australian Prime Minister Scott Morrison.

Wednesday - An industrial heavyweight that last year received $12 million worth of free carbon credits from taxpayers says it wants to work with the Government and community to create a low-carbon world.

Wednesday - Prime Minister Jacinda Ardernís visit to Fiji continues today, where discussion on climate change is on the agenda.

Tuesday - Prime Minister Jacinda Ardern is in Fiji today and tomorrow, talking with Fiji PM Frank Bainimarama about climate change.
Monday - One of the countryís largest emitters fears there might not be enough carbon credits available for surrender in 2021.

Monday - Auckland Councilís audit and risk committee meets today and says climate change mitigation and adaption continue to be top risks for the council, leading to potential environmental degradation, economic inequality, social vulnerability and financial and reputational damage.

21 Feb 20 - Youíve got one week left to get in submissions on changes to the settings of the Emissions Trading Scheme and on the Governmentís plans to accelerate the use of renewable energy.
---
20 Feb 20 - The entire formula used to calculate how free many free carbon credits heavy emitters receive might be overhauled before the end of the year.
20 Feb 20 - Parliamentís Environment Committee is discussing changes to the Emissions Trading Scheme today, as well as the annual reports of the Environmental Protection Authority and Predator Free 2050.
19 Feb 20 - Applications for the Governmentís Low-Emission Vehicles Contestable Fund open today, with secure parking for electric bikes eligible for the first time.
18 Feb 20 - Greater Wellington Regional Councilís environment committee meets today to set environmental priorities.
17 Feb 20 - Cambridge University economist Professor Sir Partha Dasgupta will give a public talk in Wellington tomorrow on the economics of biodiversity (5.30pm-7pm, Lecture Theatre 1, Rutherford House, 23...
14 Feb 20 - Tension is building over the allocation of free carbon credits to trade-exposed heavy emitters.
14 Feb 20 - Submissions close today on the Urban Development Bill, allowing what the Government calls better co-ordination of land, infrastructure and public assets in complex urban development projects.
13 Feb 20 - Parliament sits today, with MPs from the Environment Select Committee continuing hearing oral submissions on proposed changes to the Emissions Trading Scheme.
12 Feb 20 - At least one member of the select committee investigating changes to the Resource Management Act thinks the planning law should include climate change.
12 Feb 20 - Parliament sits today and tomorrow, and the Environment Select Committee continues hearing submissions on changes to the Emissions Trading Scheme and the Resource Management Act tomorrow.
11 Feb 20 - Itís back to the office today for MPs, as Parliament resumes for the year.
10 Feb 20 - Directors of large companies, Crown entities and any organisation participating in the Emissions Trading Scheme should have to provide an annual signed and audited statement of climate risk,...
---