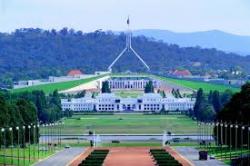 30 Aug 13 - The 2013 Federal Election in Australia will have a significant impact on Australian carbon markets, regardless of who wins, Westpac says.
11 Nov 11 - Carbon markets rallied early this week as news filtered out of Europe of Greek PM George Papandreou's resignation and the promised departure of Italian Prime Minister Silvio Berlusconi.
24 Jun 11 - By Keith Kohl , of Energy & Capital. As if we didn't have enough anger towards OPEC, the trillion dollars they'll make this year from oil exports takes our ire to a whole new level.

22 Jan 10 - New Zealand sold more than 1.5 million Kyoto carbon credits offshore last year, and bought just over 400,000 from other countries.
4 Sep 09 - Number-crunchers are uncovering India's advantage in limiting industrial pollution, and the consequent leg up that new Indian clean energy companies will have.

13 Jun 08 - Companies that report sustainability data generally experience higher gross margins and return on sales, higher return on assets, and stronger cash flow and rising shareholder return.

22 Apr 08 - By Patti Marshman-Goldblatt, Senior Vice President, NMI - As grocery outlets try to lure customers by offering greater selection, price reductions and differentiating shopping experiences; environmentally- and socially-conscious philosophies are key factors to the LOHAS consumer.
---
22 Apr 08 - Credit ratings are an essential tool in any investment process. IDEAcarbon ratings provide a rigorous analysis of the risk profile of individual carbon assets and asset portfolios.
17 Apr 08 - By Emily Farnwort. - The °Climate Group recently held its first North American members meeting with attendance from over 50 leading businesses, states and cities. The conversation was centered on...