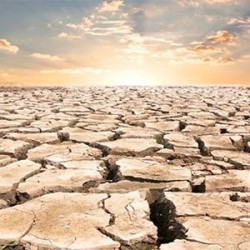 Tuesday - New Zealand scientists are among more than 15,000 warning humans they have precious little time left to change their ways and avoid environmental and social disaster.

Monday - Entities with future carbon liabilities should be thinking about hedging with European units – and that includes the country itself, says a leading carbon broker.
Friday - New Zealand has just committed itself on the world stage to being carbon-neutral by 2050 and being a Pacific leader on climate change.

Friday - New Zealand has signed up to a plan to cut methane and black carbon emissions from agriculture and waste.
Friday - New Zealand is part of a new alliance launched at the Bonn climate talks that hopes to signal the end of coal.

Thursday - Government officials have looked at cutting the allocation of free credits to some industrial emitters by between 1 per cent and 3 per cent a year.

15 Nov 17 - Fonterra says it is turning its back on coal as part of a drive towards being carbon-neutral by 2050.
---
15 Nov 17 - Last week, Fonterra's environmental manager, FRANCESCA EGGLETON, told a gathering at the COP23 climate talks in Bonn how the world's largest dairy producer is using data to reduce its environmental...
14 Nov 17 - New Zealand might yet come good on the issue of dodgy carbon credits.
14 Nov 17 - Spot NZUs opened at $19.25 bid and $19.26 offered this morning, after last fixing at $19.25.
13 Nov 17 - Livestock emissions will have to be cut if the world is to keep warming down to Paris Agreement levels, two top New Zealand scientists are warning.
10 Nov 17 - The new energy minister expects carbon to be priced into all energy projects.
10 Nov 17 - Changes to the Emissions Trading Scheme have won New Zealand a Carbon Pricing Champion Award at international climate negotiations in Bonn.
10 Nov 17 - Contact Energy is getting a lot of attention for its pioneering green borrowing programme, certified by Climate Bonds Initiatives and launched in mid-August.
9 Nov 17 - Fonterra will strut its stuff tomorrow at international climate talks in Bonn.
8 Nov 17 - New Zealand's clean electricity supply has won Auckland 48th place in the 2017 Smart City Index – but its traffic congestion and lack of environmental protection have let it down.
8 Nov 17 - New Zealand's winters are a month shorter than they were 80 years ago, NIWA scientists say.
8 Nov 17 - The National Party should offer cross-party support for the Zero Carbon Act, providing the country with stable climate-change policy, says Gareth Morgan's The Opportunities Party.
7 Nov 17 - New Zealand will be represented at international climate negotiations by climate minister James Shaw and Pacific minister Aupito William Sio.
---