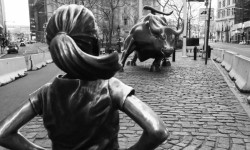 Tuesday - Reformed trade rules could provide a climate dividend of the rancorous Brexit process of leaving the European Union.

4 Dec 20 - Scotland and British businesses are piling pressure on the UK government to set an ambitious 2030 climate target ahead of a summit co-hosted by Britain and the UN on the fifth anniversary of the Paris Agreement.

1 Dec 20 - Britain is preparing to announce its first solo carbon-cutting pledge to the Paris climate agreement, in a tight political manoeuvre ahead of an ambition summit on December 12.

1 Dec 20 - Scotland is set to start the world's first trials of green hydrogen to replace natural gas for cooking and heating in 300 homes.

24 Nov 20 - Extinction Rebellion is launching a campaign of financial civil disobedience aimed at exposing the "political economy's complicity" in the unfolding ecological crisis.

23 Nov 20 - Parents and grandparents, not the so-called Generation Green, are the most likely groups to try to minimise their environmental footprint, a new study finds.

23 Nov 20 - British billionaire Chris Hohn is aiming to force hundreds of US and European companies to slash their greenhouse gas emissions by enlisting global investors to demand an annual vote on their climate plans at shareholder meetings.
---
19 Nov 20 - British Prime Minister Boris Johnson's plan to bring forward a ban on the sale of new fossil fuel vehicles by 10 years to 2030 will still not go far enough to meet the government's own legally...
19 Nov 20 - Developing technology to capture and store harmful climate-changing emissions may create up to 49,000 jobs, a report suggests.
18 Nov 20 - Wind turbines floating miles out to sea could one day provide electricity to our homes, experts believe.
17 Nov 20 - Urgent reforms of the Bank of England are needed to help decarbonise the financial system and boost green investment as Britain recovers from the covid-19 pandemic, a group of leading academics has...
16 Nov 20 - British Prime Minister Boris Johnson plans to announce a ban on the sale of new petrol and diesel cars from 2030, five years earlier than previously planned, the Financial Times reports.
13 Nov 20 - Tackling greenhouse gas emissions in farming will require the biggest change since the shift from horses to tractors, a United Kingdom inquiry has found.
11 Nov 20 - Large companies and financial institutions in the UK will have to come clean about their exposure to climate risks within five years under the terms of a tougher regime announced.
20 Oct 20 - Current rules on company disclosures to help markets price in risks from climate change will become mandatory, a senior Bank of England official said on Friday.
20 Oct 20 - An influential group of investors is urging UK regulators to make climate risk reporting mandatory for nearly 500 FTSE-listed firms.
19 Oct 20 - As Britain and the rest of Europe battle the second wave of the covid-19 pandemic, desperate eyes turn to central bank bosses, wondering what rescue plans they have up their sleeves.
12 Oct 20 - British Finance Minister Rishi Sunak is planning for a UK-wide carbon tax that could raise billions of pounds while encouraging the drive towards net-zero emissions.
9 Oct 20 - Heathrow appeared in front of the UK Supreme Court this week in a bid to overturn a judgment that blocked Europe's busiest airport from expanding.
---